---
Whether you are preparing, planning or executing your next merger or acquisition, we can work with you at any phase of the transaction lifecyle to advise your business, supplement your team's post-merger integration (PMI) experience and support you with a risk-free Day 1 and run a smooth integration that delivers enterprise value.
Our M&A Integration services are built out of the Global PMI Framework methodology for Acquisition Integration, and aligned with it.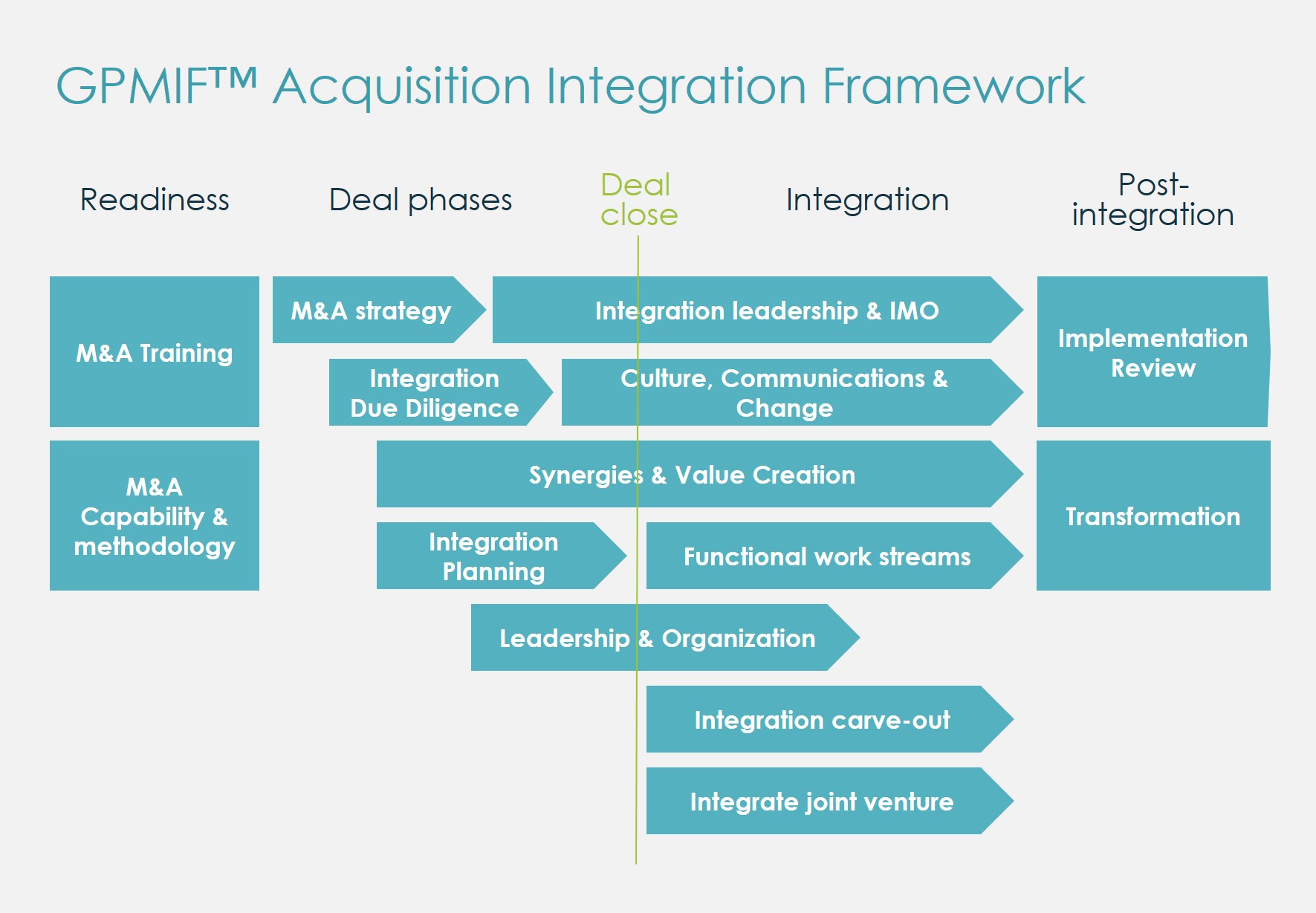 ---
Our M&A Integration services
---
How we work
Our services are on demand, so you can decide how much support you need – our engagements vary from a few hours of a particular specialist's time to global integration teams running the IMO and supporting each functional work stream.

---
---
ESSENTIALS