---
OUR PLAYBOOK SOLUTIONS WILL IMPROVE YOUR M&A EXECUTION
---
Integration Playbook Sample
See attached PDF for a brief overview of our Integration Playbook solutions.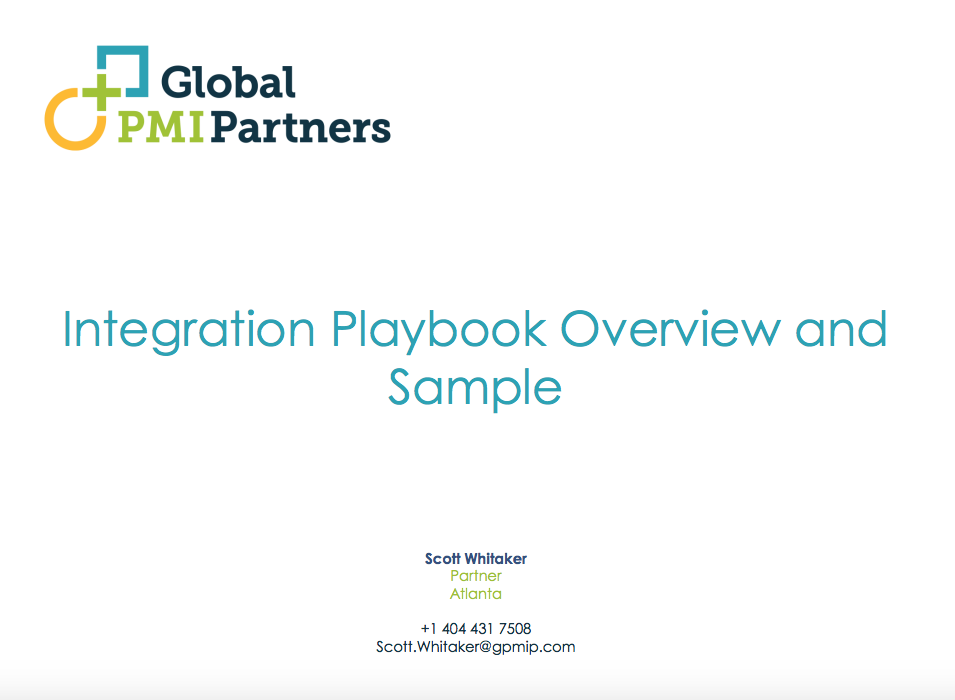 If your organization is going to be integrating acquired companies frequently, having a comprehensive integration playbook is a standard requirement to help build an internal core competency.
Our playbook solutions, processes and supporting tools are seamlessly integrated to enable optimal deployment and consistent application by your users, and can be a comprehensive resource to help build internal capabilities and drive a consistent approach across acquisitions.
Our playbooks and supporting processes have inherent flexibility and versioning to address your company's specific transaction requirements and expertise gaps.
We work with clients to develop specific solutions which help them:
Facilitate a structured approach to integrating newly acquired companies
Provide reusable tools and templates to support integration activities ranging from Day 1 thru the first 180 Days
Develop standardized integration process recommendations
Provide modularity so that process and tools aligned with most common M&A scenarios
Recommend training & optimization processes for ongoing evolution and refinement of the process and playbook
For more information of our integration playbook solutions, please contact scott.whitaker@gpmip.com