---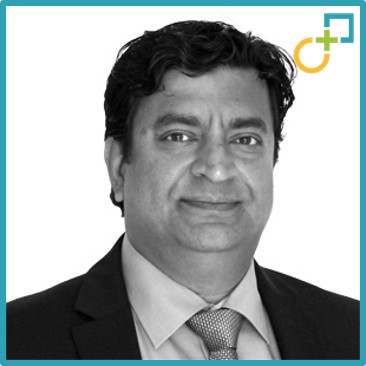 ---
People profiles
Anirvan Sen
---
---
Professional Background
Anirvan is developing the ASEAN, India, Middle-East & Africa, and Netherlands branch of Global PMI Partners, the only international network focused exclusively on delivering merger integration, separation and transformation services.
Anirvan has held several leadership roles in GE across the globe as well as worked in other Fortune 500 companies (SONY, DELL, Coca Cola), He has also consulted with many mid-size companies (Unit4, Azadea, MAF, Epicor); advised start-ups and Private Equity companies.
Anirvan graduated in Instrumentation & Control Engineering from Delhi University. He is a Master Black Belt LEAN Six Sigma from GE.
He is a regular speaker/chairperson at industry events, publish thought-leadership articles and blogs on industry pertinent subjects
He speaks fluent English, Hindi & Bengali. He also has intermediate level of Dutch.
M&A Expertise
Anirvan has 20+ years of experience as a global leader with hands-on management in business transformation, mergers & acquisitions, post-merger integration, organization re-structuring with broad spectrum operational experience.
Anirvan has led multiple integration and divestments that included organization, global process and IT systems consolidation/separation. Ranging from investment memorandum, operational due-diligence up to IT system integration, he has been actively involved during mergers in GE and as consultant to other companies.
He has extensively worked in Western EU, Eastern Europe, China, India, ASEAN, Turkey, US, UK, Brazil Middle-East & Africa.
His industry experience covers Financial Services, Industrial, Energy, Healthcare, Transportation & Logistics, Technology, FMCG, Retail, Agro-based and Security.
Anirvan has led several other transformation project including setting up of shared services, outsourcing support functions, and offshoring to India, China, Philippines, Malaysia, Mexico, Poland, Romania, Kenya, Nigeria, Egypt, Morocco and South Africa.
Project Highlights
Engagements which Anirvan has worked on include:
Financial Services: TMF Group acquisition of UCMS & Extor, setup integration management office, 100-days planning, integration design, financial and synergies framework
Oil & Gas: GE Oil & Gas multiple acquisitions – Employee and Finance process consolidation, IT systems, Employee integration
Energy & Power: GE Energy multiple acquisitions employee and payroll consolidation in Russia/CIS, Eastern Europe, Middle-East & Africa
Plastics & Chemicals: GE Plastics multiple acquisitions & divestment, IT, Commercial, HR and Finance operations
Transportation & Logistics: TIP Trailer acquisition of CTR & Mod-Space, Financial Process (O2C, P2P), Reporting, IT Platform consolidation
Corporate: GE Corporate Operations setup in New countries. Middle-East, Africa, ASEAN, Eastern Europe.
Security: Red Solutions, Business Strategy and Operational DD
Private Equity sponsored transformations (Unit4, Epicor)
Large Scale Transformation Projects: GE (ERP implementation, infrastructure setup, Shared Services & Outsourcing, Global Process Standards)
---
Sector expertise
Agriculture

Automation & Robotics

Business & Professional Services

Chemicals & Materials

Consumer Products Supply

Consumer Retail
Energy

Groups & Conglomerates

Industrial Engineering

IT Services
Pharmaceuticals

Product Manufacturing

Technology Hardware
Telecommunications Carriers
Transportation
Service expertise
Languages
Bengali

Dutch

English

Hindi

Punjabi
Experience