---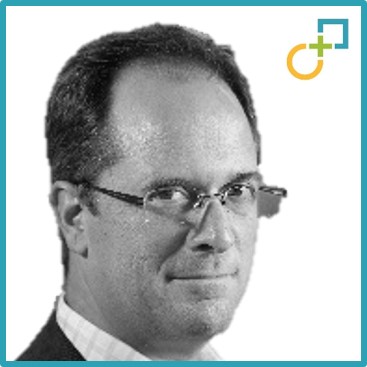 Ben De Haldevang
Associate Partner
UK
---
People profiles
Ben De Haldevang
---
---
Professional Background
17 years working with clients going through a deal related transformation. In that time, he was been engaged on over 100 projects in a variety of sectors and locations. The last 8 years he has been based in Asia, and has worked on transactions across the region. Since returning on the UK, he's worked on transformation and merger integration projects in the technology and FS sectors.
Founded Integrum Limited in June 1999, a post merger integration specialist consultancy, operating in financial services, with a focus on providing robust, strategic objective orientated programme management coupled with an explicit focus on culture, communications and human capital management. The business was sold to PwC in February 2005.
Work experience has included time in the US, Switzerland and Australia. His early career included:
10 years in executive search as a partner in a significant FS based search firm.
5 years in investment banking with Natwest Markets.
Honours degree from University of London
English and German speaker
M&A Expertise
Experience across a range of sectors including technology, telcos, Financial Services (Banking, Insurance, Asset Management), professional services (Legal, and corporate services), Oil and Gas, Phamaceuticals (wholesale and manufacturing).
Deal size has ranged from the largest private equity funded transaction in the UK's history (Alliance Boots) to a small professional services bolt on of 28 people in Indonesia.
He frequently speaks at conferences around the region. In the last 12 months, that has included 'Asian Buyers in Europe – a new way of approaching M&A' for EY, Introduction to Behavioural Economics at a PMI conference in Manila and for Microsoft in Singapore, a Project Management Conference in Kuala Lumpur on the skill sets of a Project Manager and Managing Stakeholder Expectations, in Singapore at the Microsoft Conference on portfolio management, in Jakarta with the PMI chapter on Stakeholder Engagement.
He writes on integration and programme management issues in business, in 2013 , "A new direction in M&A integration" for the Journal of Global Business and Operational Excellence, and on his blog, 'The inarticulate ramblings of a management consultant' at www.bendehaldevang.com.
Project Highlights
M&A-related engagements on which Ben has worked include:
Integration planning and PMO for Mondelez in their acquisition of Kinh Do, largest food manufacturer in Vietnam
Integration planning, organisational design and culture change for Petron in their acquisition of the Exxon Mobil downstream assets in Malaysia
Integration Director and Head of PMO for Omya in their acquisition of United Chemicals in Indonesia
Integration planning, PMO set up for Alliance Unichem in their acquisition of Boots in the UK
Integration planning, operational due diligence and culture change for Societe Generale in their acquisition of MI Bank Egypt
Integration Director (Interim) in TMF's acquisition of TassAxia, Indonesia
Integration planning, culture change for Barr Laboratories in their acquisition of Pliva in the Czech Republic and Poland
Operational due diligence and work stream leader for RBS in their acquisition of ABN Amro across Asia
Integration planning and PMO set up for OCBC in their acquisition of ING Private Banking in Singapore
Integration planning, culture change and PMO set up for Nationwide in their acquisition of the Portman Building Society in the UK
PMO and Comms planning for Prudential in their acquisition and subsequent carve out of UOB Singapore
---
Sector expertise
Agriculture

Energy

Groups & Conglomerates

IT Services

Pharmaceuticals

Software
Service expertise
Languages
Experience