---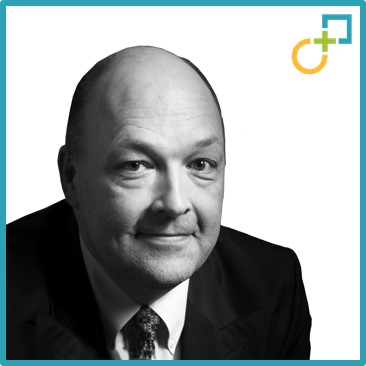 Cedric Woindrich
Associate Partner
France
---
People profiles
Cedric Woindrich
---
---
Professional Background
Cedric joined Global PMI Partners to support the development of the merger integration, separation and transformation services offering on the French market.
After several years of Management Consulting at Accenture, where he specialized in Supply Chain, Cedric created and headed the Logistics function at Castorama. He later joined Saint-Gobain (SG), where he held several General Management and leadership positions in different countries: General Manager of Techniverres Industries, right after its acquisition by SG, European Purchasing and Logistics Director of Saint-Gobain Glass Solutions (SGGS), Country Manager of SGGS in Norway, VP and GM of CertainTeed Ceilings in the US (division which he created after the acquisition of British Plaster Board by Saint-Gobain), VP Supply Chain of SG Sanitary and Plumbing Distribution division (where he was a member of the Brossette acquisition team), General Manager of SG European Ceilings division (integration of several companies in France, Portugal and Holland previously acquired by SG). Cedric then headed the Italian and North American operations of Fenzi, a privately-owned international chemical company.
Cedric recently completed an Executive Doctorate in Business Administration with a thesis on M&As at University of Paris-Dauphine. He holds an MBA from Northeastern University, Boston, MA, a Master's Degree in Industrial Engineering from Ecole Centrale de Paris, and a Master's Degree in Management from Neoma Business School in Reims, France
He is bilingual French and English, is conversational in Italian, and understands German. He regularly lectures in Business Schools
M&A Skills & Expertise
Cedric has 26 years of Corporate experience in Building Materials and Chemicals, Specialized BtoB Distribution and Management Consulting
In his 15 years as General Manager of industrial companies (Techniverres Industries-France, Saint-Gobain Glass Solutions-Norway, CertainTeed Ceilings-USA, Saint-Gobain Ceilings Europe-France/Portugal/ Netherlands, Fenzi-Italy), Cedric demonstrated his capacity to design and implement strategies, and to transform companies durably. He developed a wide knowledge of all functional areas of a company, a capacity to get the best of multi-national teams, and a true understanding of days-to-day management issues.
Cedric spent about 5 years as VP of Supply Chain of Castorama (where he implemented and lead the logistics function) as well as of the Sanitary and Plumbing Distribution division of Saint-Gobain. In both cases, Cedric designed innovative organizations, and successfully implemented technologically advanced solutions, both for retail points as well as warehouses. For Saint-Gobain, Cedric was in charge of the Brossette acquisition's (750M€) supply chain plan.
Cedric also headed Purchasing and Logistics of Saint-Gobain Glass Solutions Europe for 3 years, where he headed a team of international purchasers and managed a budget of over 700M€. Besides acquiring key professional skills in this function, he developed and implemented new internet-based purchasing tools.
During his 4 years at Accenture, Cedric advised clients in Supply Chain of many sectors, including Healthcare, Chemicals, High Tech, Consumer Goods, Food, etc. Engagements included both supply chain operations, business processes reengineering, information systems development, and supply chain strategy.
Industry & Sector Experience
Some examples of transformation missions on which Cedric has worked:
2006-2010 Integration of Saint-Gobain European ceilings

Reorganized and federated 4 companies (2 in FR, 1 in PT and 1 in NL) previously acting independently (following their prior acquisition by SG) into a recognized player in the European suspended ceilings market
Developed sales in Western Europe (sales teams in 7 countries)
Prepared all businesses for further integration in the global Saint-Gobain ceilings division to be created
2006-2010 Creation of CertainTeed Ceilings

Merged 3 former businesses (Celotex Ceilings from BPB, Ecophon-CT and Decoustics) to form a new division within CertainTeed (5 plants and a distribution center in US and Canada)
Redesigned completely the strategy of the Ceilings business of Saint-Gobain in North America, and implemented it, creating a solid number three in a market long dominated by two leaders
Carved out the ex-BPB ceilings business from the Gypsum activity
Acquired a company manufacturing ceilings grid systems in Florida to complete the product offer
Turned results around in 18 months, both in sales and Operating Profit, and continued to improve results through the 2008-2009 economic downturn.
2012: Acquisition of Brossette par Saint-Gobain

In charge of the transformation of the Supply Chain model of SG's Sanitary and Plumbing distribution division, prior and after the acquisition of Brossette, in coordination with all other functions (namely Marketing, Finance, Purchasing)
Integrated and opened new large facilities
1998: Integration of Techniverres Industries into Saint-Gobain Glass Solutions

Integration of the formerly family-owned company into Saint-Gobain systems and procedures
Reorganized the company without customer disturbance nor loss of sales
Was pilot for the new information systems deployed throughout the glass division in Europe.
---
Sector expertise
Chemicals & Materials

Constructions

Consumer Products Supply

Consumer Retail

Groups & Conglomerates

Product Manufacturing

Transportation
Service expertise
Languages
Experience