---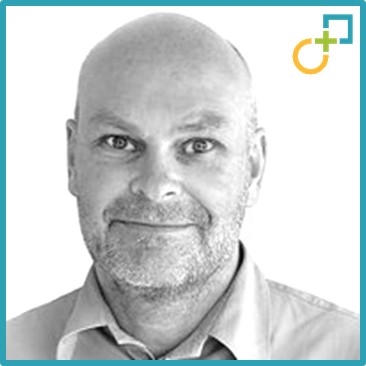 Johan Groth
Senior Executive Advisor
Sweden
---
People profiles
Johan Groth
---
---
Professional Background
27 years in various management positions and roles mainly working with Business Development and Integration assignments.
Owned and led several businesses within Consultancy, Big Data, eHealth and CRM.
Led several integration projects, either post merger or preparation for merger/cut out projects.
+10 years experience of the Nordic and International Telco/IT scene working within Telia Financial Services, KPMG and LogicaCMG.
Written articles and done several auditorium presentation about using digitalisation more effective in merge and/or improvement projects.
Native Swedish, fluent English and basic German speaker
M&A Expertise
Post merger integration (PMI)
M&A projects
Due Diligence and Business Development
Sectors: Telecom, IT, Finance, Retail, Services and Utilities, Health, Consulting, Outsourcing/Managed Services/BPO sectors.
Strategy – leading several major strategy development projects targeting new product offerings, competitors, partners and customers.
Project management of merger and cut out projects
Transformation/Change Management/Team building –in corporate line management roles and as a interim management consultant
Building companies from "start up" to being sellable within scheduled timeframe.
Hands on experience from several Business Development roles in creating a strategy and then implement that in an operational environment with achieved targets.
Project Highlights
Led the post acquisition transformation team for ElfaDistrelec. (Retail) to become a customer focused and fast moving organization (Integration DD and PMI execution.)
Transformed a consultancy company. (Consulting, People, SW) , prior to a merge, from a highly specialized consultancy business to a company with a clear sellable offering (DD + Execution of operational improvements.)
Operational BD/Due Diligence for a senior team in Logica (Consulting) in preparation of being acquired by CGI. (Training and mentoring.)
Due Diligence assignment for Sodexo Nordics ( Services and Utilities) covering internal support services and how these could be utilized in a more efficient and proactive way. (Cut Out /Merger between units.)
Interim CEO/MD for an international IT consultancy company (+25.000 staff worldwide) closing down its Nordic offices before acquiring another company with Nordic presence.(Interim Management)
Scouting for companies to fit in with an international Telecom operators plan to acquire. (Integration, DD and PMI support)
---
Sector expertise
Automation & Robotics
Biotechnology
Business & Professional Services
Consumer Products Supply
Consumer Retail
Government & Public Services
Industrial Electronics
IT Services
Not-For-Profit
Pharmaceuticals
Product Manufacturing
Software
Technology Hardware
Telecommunications Carriers
Transportation
Utilities
Service expertise
Languages
Experience