---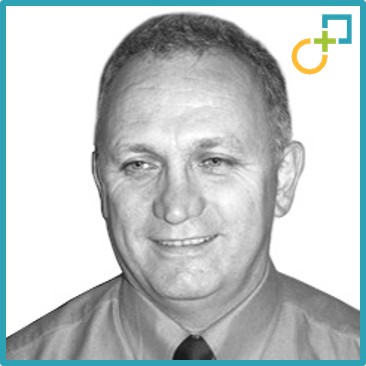 Simon Faulkner
Associate
UK
---
People profiles
Simon Faulkner
---
---
Professional Background
Simon has been operating as an independent consultant since 2002, with some projects requiring taking a director role within client companies. With a degree in Mechanical Engineering, he has spent his working life predominately in high volume manufacturing including food, packaging, engineering, life science and energy sectors.
With a background of major business expansion and rationalisation projects and one joint venture, Simon's passion is delivering business improvement through working in major transformation projects.
Simon is based in Cheshire and has worked throughout the UK, Europe and the US. He has also worked on projects in Russia and Nigeria.
M&A Expertise
Simon's main experience include creating and managing transformation / integration teams.
Simon has experience of supporting the carve out of functions for large organisations and developing plans to permit the contracting of core business services to the departing section.
Recently, Simon led the rapid operational expansion of a recycling business to meet the requirements of a JV with Coca Cola.
Simon has led projects within multinational reorganisations in major footprint change, including recently as part of an integration programme within a global life science company.
To support integration planning Simon has a range of opportunity analysis approaches suited to manufacturing areas to prioritise the gains to be delivered.
Project Highlights
Engagements which Simon has worked on include:
Envigo – following the purchase of Harlan by Huntingdon Life Science, Simon ran the PMO function working on facility reconciliation across continental Europe and played a role in the global steering group.
AVON Cosmetics – Simon took the role of programme director as part of a global footprint programme focussed on future proofing the cornerstone facility in Europe whilst reducing labour, improving customer service and reducing inventory.
Continuum – this joint venture was founded between a VC backed recycling business and Coca Cola with stretch targets to achieve rapid certification for the use of recycled material for the London Olympics. Simon took full technical and operational lead responsibilities for the project which met the stretch objectives.
CCE – As a carved out operation from a Fortune 100 company, it was identified that this high volume packaging company had to develop stand alone technical capability and secure strategic relationships with technology providers. Simon led the development of the central technical function which secured this business it's technical future.
UKAEA – Simon supported the carve out of the special police section to a stand alone crown agency but with commercial agreements for core IT business support from the UKAEA.
Small businesses, UK, ongoing, business & exit planning
---
Sector expertise
Chemicals & Materials

Consumer Products Supply

Energy

Oilt & Gas

Pharmaceuticals
Service expertise
Languages
Experience