---
M&A Skills Development Services
Covering all aspects of M&A deals throughout the transaction lifecycle and across all deal types, Global PMI Partners brings experienced M&A practitioners and published thought-leaders to build up your knowledge and understanding. We use our extensive hands-on experience of integration and carve-outs to demystify the processes, and deliver the most practical support available for executives actively involved in mergers and acquisitions. Whether it's one of our public training courses (see our Global M&A Training Calendar) or a confidential mentoring program for an M&A leader, a review of a big consulting firm's integration plans or in-house capability building to prepare your team for your next deal, Global PMI Partners can work with you, flexibly.
---
Objectives of our M&A Training and Skills services
All of our M&A Training and other Skills services incorporate the latest theory and practical lessons learnt from our global M&A experience, to efficiently transfer our knowledge to your teams, to establish and develop in-house capability and to accelerate your M&A programs whilst managing risks. Our objectives are to:
Focus on what is important – building and capturing value

Establish a common foundation for success

Apply lean principles to maintain focus and capture transformative value

Incorporate the latest in M&A best practices proven globally
---
How we work
Our services are on demand, so you can decide how much support you need – our engagements vary from a few hours of a particular specialist's time to global carve-out teams running the CMO and supporting each functional work stream.

---
---
CONSULTATION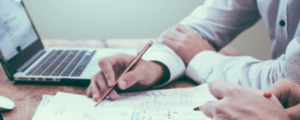 TRAINING