Global PMI Partners, an international consultancy specializing in post merger (M&A) integration, creates acquisition playbook to support Aprio's growth objectives.​
March 2019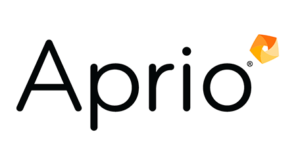 Aprio® retained Global PMI Partners to help them construct a comprehensive acquisition integration playbook to support the firms' growth objectives. GPMIP's playbook solutions help act as the catalyzing platform for more mature integration capabilities for strategic acquirers with frequent activity. GPMIP playbook solutions facilitate a lean & structured approach and methodology to integrating newly acquired companies, and ensures consistency and standardization across integration teams.
About Aprio®
Aprio is a premier CPA-led professional services firm and has grown to be the largest independent, full-service CPA-led professional services firm based in Atlanta, Georgia.
For 65 years, Aprio has guided their clients to success by providing Advisory, Assurance, Tax, Cloud Accounting and Private Client services across the Insurance; Manufacturing and Distribution; Non-Profit and Education; Professional Services; Real Estate and Construction; Retail, Franchise and Hospitality and Technology and Biosciences industries. Learn more about Aprio at aprio.com.
About Global PMI Partners
Global PMI Partners is a M&A integration consulting firm, specializing in post-merger integration, that helps mid-market companies around the world by delivering exceptional consistency, speed and customized execution on the complex operational, technical and cultural issues that are so critical to M&A success.