About the Conference
China outbound direct investment has been growing at over 30% annually since 2005 and reached $103 billion in 2014.  It has caught up with the foreign direct investment (FDI) in China for the first time and marked the inflection point where China becomes a net capital exporter. As this trend continues, more Chinese businesses are poised to expand globally and take on more complex corporate mergers and acquisitions, especially in North America and Europe. Co-hosted by China Times, Beijing Jiaotong University and Global PMI Partners, the 2016 Global M&A Summit (China Outbound M&A Conference) prepares large private and state owned enterprises for success by bringing international M&A integration experts and local Chinese company executives to the Center of China M&A Research at Beijing Jiaotong University for an intimate one day conference on January 15th, 2016. The conference is under the general guidance of China Association for Public Companies and is assisted by Jianchi Entrepreneurs Club.
We have invited top executives from China public listed companies, the State Owned Enterprise (SOE) and large private companies, heads of financial institutions, partners from mergers and acquisitions fund and well-known international M&A experts from over 10 countries, and more than 200 elite guests to join this special event. From this conference, the participants could benefit from the following:
The latest global investment trends, environment and policy
Opportunities and challenges of industry mergers and acquisitions under the new growth environment
Cross-border M&A success strategies and factors
M&A management case studies and cultural management
Improve the success rate and investment returns of investment and M&A from overseas ventures
To expand relationships and alliances
Admission

1: VIP tickets:  $630
As a special guest enjoy a signed table with guest or company name
one buffet lunch voucher, one dinner voucher
Communication and meet with speakers and invited guests
Get a copy of the participants' address book
2: Regular Registration (without dinner):  $450
Attend the conference
One buffet lunch voucher
Sponsorship Opportunities
If interested in sponsoring this exclusive event, please contact Sheila Mayfield.
Platinum Level Sponsor: $7,500 or ¥48,000
A speaker role for the conference session or sponsor branded dinner event
Company presentation at dinner event
Prominent recognition in printed, web based and publicity materials
Event and dinner attendance included for up to 5 attendees
Gold Level Sponsor: $2,500 or ¥16,000
Company presentation at dinner or lunch event
Recognition in printed, web based and publicity materials
Event and dinner attendance included for up to 3 attendees
Silver Level Sponsor: $650 or ¥4180
Recognition in printed, web based and publicity materials
Event and dinner attendance included for 1 attendee
Bronze Level Sponsor: $250 or ¥1680
Recognition on conference website and in conference brochure
Name Tag Sponsor: $1,500 or ¥9,480
Sponsor branded name tag (sponsor name printed on name tag)
Recognition in printed, web based and publicity materials
Event attendance included for 1 attendee
Conference Bag Sponsor: $1,000 or ¥6,380
Sponsor logos and names printed on the conference bag distributed to each participant along with conference brochures and gifts
Recognition in printed, web based and publicity materials
Event attendance included for 1 attendee
Branded Gift Sponsor: $300 or ¥1,900
One sponsor branded gift item (such as a pen) to put into the conference bag for distribution to conference participant
Page Ad Sponsor: $2,000 or ¥12,800
One page letter-sized ad in the conference brochure (Chinese and English) distributed to each participant
Recognition in all printed, web based and publicity materials
Event attendance included for 1 attendee
Agenda*
09:00-09:20 Opening Remarks 

Mr. Shui Pi, Chief Editor, China Times

Dr. Zhang Qiusheng, Dean of the School of Economics and Management, Beijing Jiaotong University

Mr. Robert Yu, Managing Director and Partner, Global PMI Partners China

Mr. Yao Feng, Executive Director, China Association for Public Companies

09:20-12:00 Morning Keynotes

M&A Opportunities from the China's Thirteenth Five-Year Plan
by Mr. Liu Wenbing, Former Deputy Chief, Reform Bureau, State-owned Assets Supervision & Administration Commission (SASAC)

M&A Opportunities from Reform of State Owned Assets
by Liu Wenbing, Executive Director of CITIC Securities, former Deputy Director of the Reform Bureau of SASAC


M&A Opportunities in the Era of  RMB Going Global
by Mr. Michael Macaluso, Head of Investment Banking for  Cappello Asia


M&A Opportunity from the China's New OTC Board
by Ms. Wang Juanfeng, Deputy General Manager, National Equities Exchange and Quotations Co. Ltd.

China Economic Environment and Capital Market Trend
by Mr. Li Daxiao, Chief Economist, Yingda Securities

10:30-10:45 Coffee Break

Key Success Factors for Cross-Border M&A
by Mr. Stefan Hofmeyer, Global PMI Partners USA


Wanda's Global M&A Strategy
by Mr. Qu Dejun, President of Wanda Financial Group


M&A Strategy for Industry Consolidation
by Mr. Xia Linghe, Chairman of COFCO Tunhe;

M&A Evolution of State Owned Public Listed Company
by Mr. Liu Huaisong,  CEO of Taiji Computer Corporation Limited

12:00-13:30 Lunch

13:30-16:45 Afternoon Keynotes 

Global Economic Outlook and M & A Environment
by Mr. Bao Yi, Executive Director, Morgan Stanley Asia Pacific 

How to Bridge the Cultural Gap
by Mr. Christophe Van Gampelaere, Global PMI Partners Belgium

The Revitalization of Public Listed SOE by Private Capital M&A
by Mr. Li Zhaoting,Chairman of DongXue Optoelectronic Group

Investment Opportunity in German Industry 4.0 and How to Manage Operations Post Merger 
by Mr. Thomas Kessler, Global PMI Partners Germany
14:40-15:00 Coffee Break

How to Capture Synergy
by Mr. Andrew Scola, Global PMI Partners UK and Makoto Ideno, Global PMI Partners Japan

Hostile Takeover and Counter Measure Strategy
By Mr. Zhang Ligang, Chairman of ikang

Human Resources and Labor Relationship Management for Cross-border M&A
by Ms. Yan Lu, Asia Sector Head of Egon Zehnder 

15:45-16:45 Panel Discussion 

"Challenges and Solutions in M&A Projects"
Moderator: Mr, Li Gang, Chairman of Doyi Construction  
Guests: Mr. Zhang Guanghui, President of the Shanxi Securities Industry Association; Mr.  Li Defu, Chairman of VCANBIO Cell & Gene Engineering Corp., Ltd; Mr. Tang Yue,  Chairman of Truking Technology;  Mr. Zhuang Qianzhi, Chairman of  China Jianyin Investment; Mr. Scott Whitaker,  Partner of Global PMI Partners; Mr. Zhang Jun, Chief Economist of Morgan Stanley Huaxin Funds 

 "Improving M&A Readiness and Execution Capability"
Moderator: Mr. He Xiao Ming,  Beijing Jiaotong University Center for China M&A Research
Guests: Mr. Tang Chongjian, President of Gold Cup Electric; Mr. Liu Hua, President of JingFeng pharmaceutical; Mr. Liu Huaisong, CEO of Tai Chi Co., Ltd.; Mr. Lin Jinfeng, Chairman of Ginkgo Group; Mr. Tian Ren, Chief Editor, Institutional Investor Asia; Mr. Michael Holm, Global PMI Partners

16:45-17:30 Awards Ceremony 

Recognition for China M&A Achievements

The top 10 M&A cases of the year

18:30-21:00 Dinner
* Tentative schedule, the final arrangement will be based on the guests attendance situation and adjustment, agenda may be modified without notice, thank you!
Contact and Location
To register for the conference, please go to https://gpmip.com/registration/
or if you have any questions, please contact the following:
---
International Contact:
Name: Ms. Sheila Mayfield
Phone: +1-858-115-8254
email:Sheila.mayfield@gpmip.com
 

Scan to register in English

China Contact:
Name: Mr. George Su
Phone: +86-18518284195
email: China@gpmip.com
Media Relation Contact:
Name: Mr. Zhaohuang Wang
Phone: +86-18518284195
Conference Address:
International Conference Center
Center for China M&A Research
Beijing Jiaotong University
No.3 Shangyuancun
Haidian District
Beijing 100044
P. R. Chin
click on the map below to see the conference location details: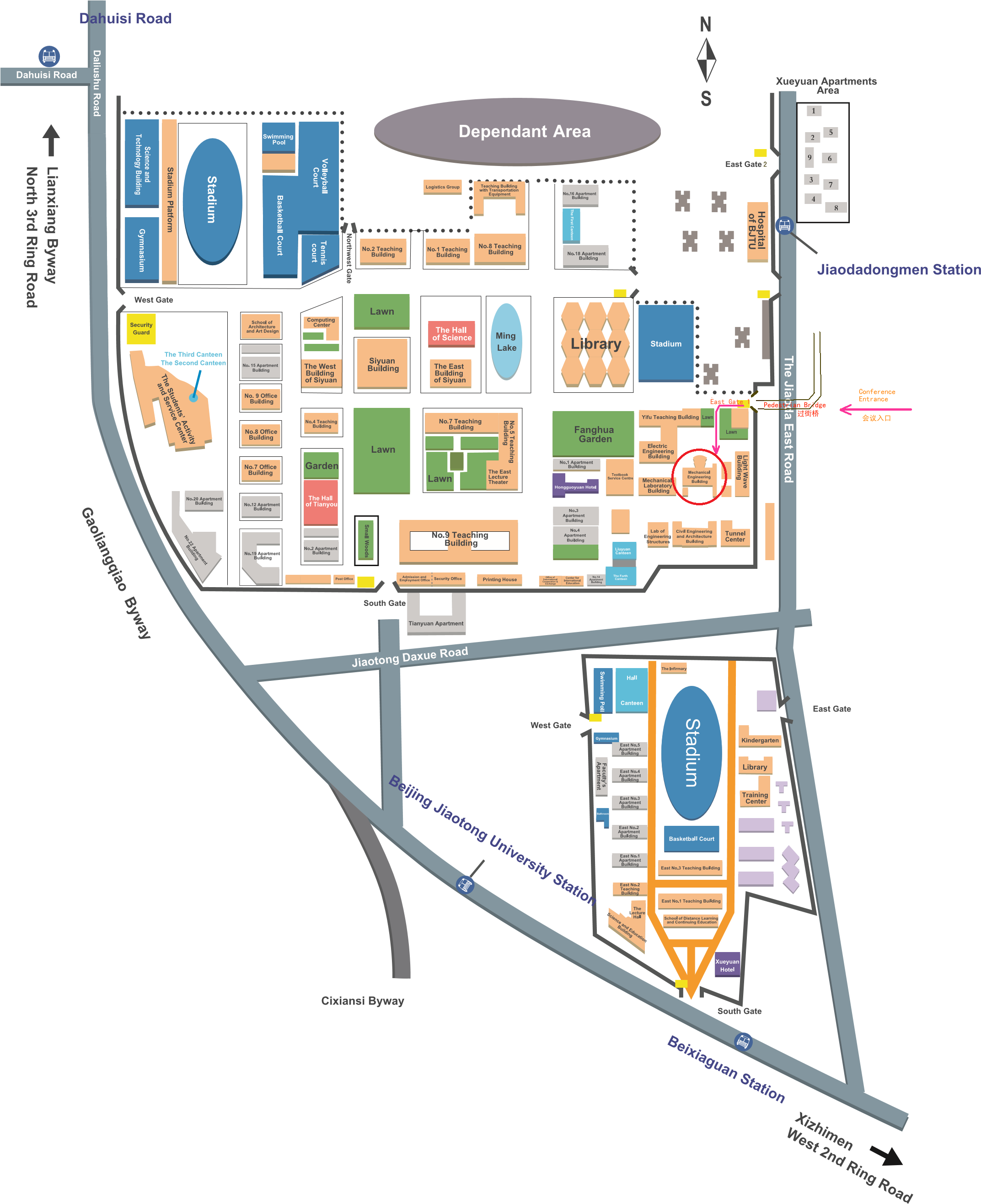 Publications by some of the invited speakers