---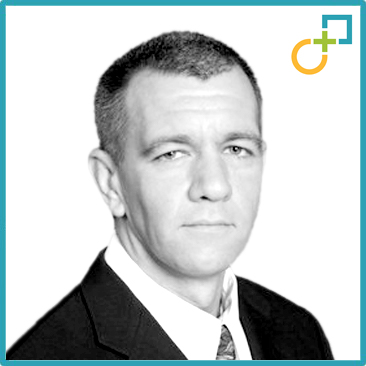 Doug O'Shaughnessy
Senior Executive Advisor
USA
---
People profiles
Doug O'Shaughnessy
---
---
Professional Background
29 years of professional experience with over 20 years in Senior Management roles in both SMB and Enterprise companies.
Mainframe Computer Operations & Enterprise Technical Support (CMG, Amdahl)
Front Line Management (Amdahl)
Middle & Executive Management (Amdahl, EMC, Verari, Nexsan, Drobo)
Start-up Founder(CXP USA)
Multi-national Business Management (Amdahl, EMC, Nexsan. Drobo, CXP)
Native English speaker
M&A Skills & Expertise
Customer Service & Operations Executive Leadership in Enterprise, SMB and Consumer technology markets.
Corporate turnarounds, Organizational Restructuring, and large scale International Team Building.
Leadership roles in large and small scale mergers, acquisitions, and divestitures including selection, due diligence, post merger integration, and post-divestiture normalization.
CRM & other large scale IT Systems roll-outs, migrations, and upgrades.
Design and implementation of validated Operational, Product Quality, and Customer Satisfaction metrics.
Product Management leadership & large scale Cross-functional Team Building.
Project Highlights
Senior Vice President – Teva Growth Markets
Organization Responsible for the Human Resources strategy, workplan, policies, procedures, and worldwide activities. In Teva's global commercial organization for all countries excluding Europe and North America
Senior Vice President – Teva Global Operations
Responsible for Human Resources strategy Organization with 27,000 employees, operating in more than 70 Pharmaceutical and Chemical operations sites, deployed in 40 countries
Vice President HR Europe & Global Operations
Established and Led Teva Europe Regional HR organization
Director of Corporate Training & Organizational
Development Teva Group, in charge of planning and integrating organizational changes, developing and implementing professional and management development programs with a global perspective
VP HR for "ICL" – the largest and leading global chemical Bromide Industries in Israel
Director of Human Resources for "Rim" – the largest furniture company in Israel
Israeli Foreign Affairs – Jerusalem
Israeli Embassy in Australia- various managerial positions
Israeli Security Services – Prime Minister's office