GLOBAL PMI PARTNERS BENELUX FORMS STRATEGIC PARTNERSHIP WITH THE INDEPENDABLES 

November 2021 | Press Release
---
GHENT, BELGIUM – November 12, 2021 — Global PMI Partners and The Independables have signed a strategic partnership to support clients through every phase of their M&A-related business process integration.
The value propositions of GPMIP and The Independables are complementary. Together, they offer a range of services that spans the complete deal cycle, from integration trainings and playbooks, through merger integration activities to business process integration programs.
Leon Bouwman and Jan Veerman, Netherlands-based founders of The Independables, say:
"As a leading IT business transformation consultancy, THE INDEPENDABLES delivers change and advisory services to clients in both the public and private sectors. We effectively plan, drive and embed business process change in their organisations. There is a natural synergy with Global PMI Partners, the roots of which go back many years, starting in 2016 with a joint project in China.."
Christophe Van Gampelaere, Benelux co-founder of Global PMI Partners, adds:
"Global PMI Partners' value proposition is to help our clients navigate the difficulties of achieving their M&A deal rationale. The Independables' expertise in ERP migration, business process integration and technology enablement are a natural extension of that work. The projects we have serviced together, including a project where we solved ERP and supply chain issues between Germany, China and Hong Kong, form a solid basis for this partnership."
About Global PMI Partners
GPMIP (https://gpmip.com/) specializes in pre-and post-merger integration (PMI) services that help clients to achieve their M&A deal objectives — whether this activity involves cross-border deals or local transactions. Clients rely on GPMIP for their customised and hands-on approach, and ability to address their unique operational, technical and cultural complexities. The global footprint of GPMIP allows to create an even greater impact, driven by seasoned PMI specialists skilled at delivering local market advice.

About the Independables
The Independables (https://www.theindependables.com/) is specialised in Business Transformations. Our purpose is to bridge the gap between strategy and reality by realising impactful business transformation with speed and in full cooperation with our clients as an independent partner. The value of a good strategy will reduce over time and eventually diminishes completely, therefore the speed of implementation is of key importance. Since strategies will also evolve or drastically change in the future, we work in close cooperation with the client to ensure that we can have a long-lasting impact on our clients' performance.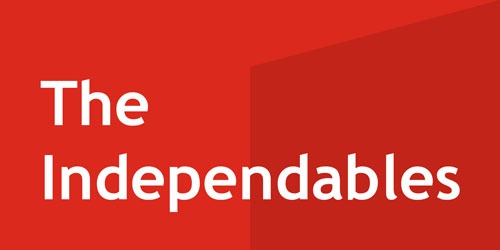 Please contact us for more information:
– Christophe van Gampelaere: christophe@gpmip.com