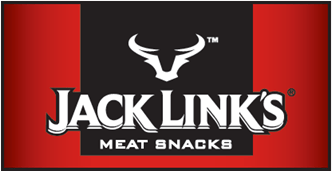 Global PMI Partners Leading the Integration of Jack Link's Newly Acquired Unilever Division
PRESS RELEASE – October 10, 2014
Global PMI Partners, an international M&A boutique specializing in Post Merger Integration, is leading the integration of Jack Link's newly acquired meat snacks business. Ghent, Belgium.
On April 1st, Jack Link's officially acquired Unilever's meat snacks brands. The sale includes the brands Bifi, sold in Germany, Benelux, Austria and Switzerland; and Peperami, which retails in the UK and Ireland; and the manufacturing unit in Ansbach, Germany.
Global PMI Partners is leading the carve-out from Unilever, integrating this business into Jack Link's.
"Jack Link's mission is to be the No. 1 provider of branded meat snacks throughout the world," said Troy Link, CEO of Jack Link's Beef Jerky. "This acquisition is a significant step in delivering on that mission. BiFi and Peperami brands continue to drive growth in meat snacks in their respective territories. We are excited to welcome these brands to the family and look forward to working with all of our team members and retail partners to continue that success."
Jack Link's is a US Meat Snack manufacturer with headquarters in Minong, Wisconsin. It was founded in 1986 by John 'Jack' Link and is called to be North America's best-selling brand of meat snacks. The company is growing rapidly and now has locations in multiple countries.
Global PMI Partners is the only independent international organization focusing exclusively on delivering pre- and post-merger integration, separation and transformation services.
With 10 member firms across Europe, the Middle East, North America, and Australia, the organization has a rapidly growing presence to support global clients. It is currently in the process of expanding its services to the Asian and South American markets. Global PMI Partners is well known for its seasoned and highly experienced merger integration advisors that combine deep industry knowledge with highly specialized insights into effectively managing M&A integration projects. For further information about Global PMI Partners, visit gpmip.com or contact Andrew Scola at +44 7764 235 220, or via email at: andrew.scola@gpmip.com.