Key considerations for cross-border M&A planning
Financial, legal, social, and political factors play particularly important roles in cross-border transactions.
By Scott Whitaker, U.S. Partner Global PMI Partners
---

This post originally appeared January 31, 2019 on Financial Management at FM-magazine.com
---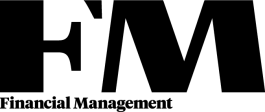 Every merger and acquisition is different, and the integration of each deal faces different challenges.
Financial, legal, social, and political factors need to be considered in all deals but may be more important in a cross-border transaction. Together these factors provide the context for deals, the complexity surrounding deals, and some of the implications for integration (see the diagram, "Interdependencies in Cross-Border M&A").
Well-prepared companies will understand how these factors relate to potential deals within target jurisdictions, plan accordingly, and be prepared to adapt the deal structure, deal objectives, or integration plans as necessary. Companies need to understand local factors, too, and extra attention is needed when acquiring or operating for the first time or expanding a business in a foreign jurisdiction.
Case studies on failed cross-border M&As are littered with examples of companies that overlooked some of the factors above or based decisions on bad assumptions in a rush to get the deal signed. What may appear in retrospect to be a simple oversight can cause risks and issues during integration, erode or destroy deal synergies, or, at worst, materially harm the reputation of the new combined company.
Interdependencies in cross-border M&A
This diagram provides a snapshot of the web of key legal, financial, political, and social interdependencies related to cross-border integration.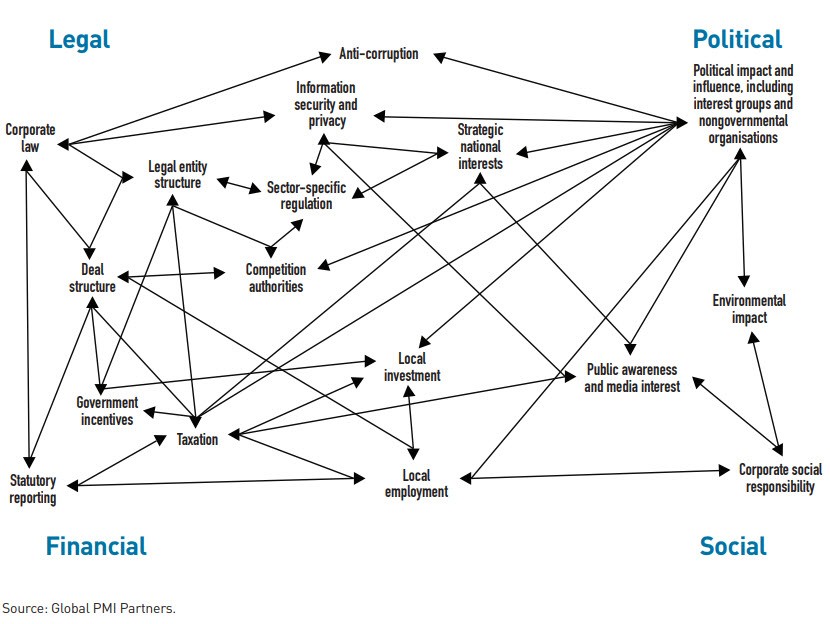 This post originally appeared on fm-magazine.com
View the original article to continue reading