Global PMI Partners handles all integration planning & execution responsibilities for LaSalle Capital, including the development of a repeatable integration playbook for use on future acquisitions.
August 2019
---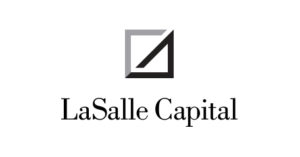 LaSalle Capital, a Chicago-based private equity firm specializing in small to mid-market business growth, made an initial investment in the ARM industry, by purchasing Professional Recovery Consultants. To further enable the vision to build a national ARM, they also purchased Credit Bureau Collection Services from CBC-Companies.
GPMIP deliverables included:
TSA development
SG&A Assessment
Carve-out Integration planning & execution thru Day 100 for 10 major workstreams for 8 sites
Day 1 and post close communications materials and execution
Development of year 1 integration roadmap
Development of integration playbook, tools and templates to support future growth initiatives
About Global PMI Partners
Global PMI Partners is a M&A integration consulting firm, specializing in post-merger integration, that helps mid-market companies around the world by delivering exceptional consistency, speed and customized execution on the complex operational, technical and cultural issues that are so critical to M&A success.