---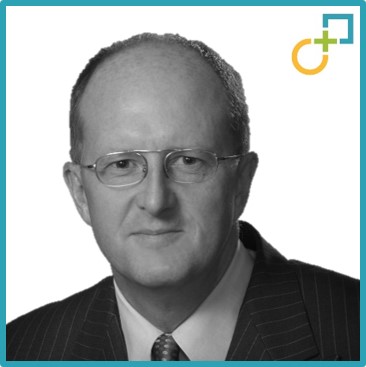 David Farrell
Senior Executive Advisor
USA
---
People profiles
David Farrell
---
---
Professional Background
David has over 20 years of international experience in M&A transactions as a consultant at international consulting firms (KPMG (U.K. and U.S.), FTI Consulting (U.S.)) or as a principal at listed European businesses and a Management Buy-Out ("MBO")firm. David was founder of Farrell Advisory, a U.S, corporate finance consulting firm, which is focused on promptly and efficiently helping companies deliver shareholder value (i) through M&A/refinancing transactions; and (ii) who are not operating optimally via the Office of the Chief Financial Officer and Restructuring & Business Reengineering solutions offerings. David held senior head office M&A and Strategic roles at two European listed businesses and at a MBO firm. David qualified as Chartered Accountant and in Corporate Finance from the Institute of Chartered Accountants in England & Wales.
M&A Skills & Expertise
David has gained his experience and expertise from over 130 M&A transactions in buy-side and sell-side due diligence, carve-outs and integrations, corporate restructuring, and business reengineering totaling more than $67B in revenue in multiple international jurisdictions. David has significant experience in U.S. government contracting, technology, manufacturing, asset rental, energy, health and business to business sectors.
Industry & Sector Experience
Provided strategic advice and due diligence on approximately 90 buy-side and lending due diligence engagements for private equity, banks and large corporate clients.
Led carve-out engagement for Delphi on $1.4B revenue international businesses.
Advised on 23 creditor and debtor side restructuring and business diagnostic engagements (revenues in excess of $16B i.e., for SunTrust (LandAmerica), Bank of America, Lewis & Bockius, counterparties of Vitro, S.A.B. de C.V., Landis Rath & Cobb, and Kodak) with their strategic options.
Led and performed multi-million dollar performance improvement engagement to multi-billion global government services provider in support of U.S. national security and foreign policy objectives.
Advised and managed disposal of Lynx Group plc, $546M revenue technology and financial services business, to Skandia and the repurchase of the technology businesses via Lynx plc, a MBO vehicle. Carved out business from a division, merged focused business with a new company and led reverse takeover of another company on AIM, the London Stock Exchange's international market for small growing companies, of technical training businesses; and assisted in raising additional monies for the combined group on AIM.
At Dawsongroup plc, David developed the 3-year group international strategic plan and metrics to evaluate business operating strategies, capital investment, performance and management quality and identified new key performance indicators.
---