---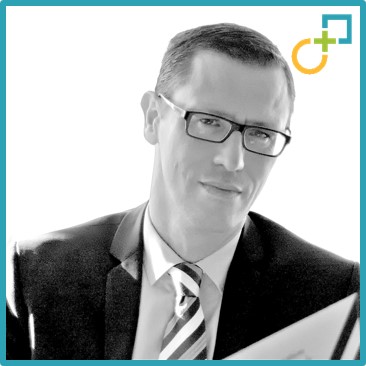 Fabrice Lobet
Associate Partner
Benelux
---
People profiles
Fabrice Lobet
---
---
Professional Background
Fabrice joined Global PMI Partners in January 2018. Global PMI Partners is the only international network focused exclusively on delivering merger integration, separation and transformation services.
He is also lecturer at the EM Lyon Business School (France).
Until the end of 2017, Fabrice was interim director of the Bureau van Dijk's (a Moody's Analytics company) office in Belgium/ Luxembourg. He was also mandated to improve the Iberian branch operations and to assist several other offices across EMEA.
Before that, Fabrice worked 10 years as a corporate finance consultant, at Ernst & Young and at a PE fund management company.
From 1999 to 2006, he acted as an advisor to financial institutions (within the framework of Basel II) in South-East Europe and Middle-East.
Fabrice completed a Masters of Business Engineer at the Catholic University of Louvain and a Masters of Management at the Solvay Business School.
He made several publications regarding value enhancement in an investment context and efficiency of PE funds.
Fabrice speaks fluent Dutch, English and French, has good command of German and business basics in Spanish.
M&A Skills & Expertise
Fabrice has an expertise in the areas of corporate finance, i.e. valuation, business modelling, integration, M&A and fund raising.
He also specialised in value enhancement processes while implementing the Lean 6 sigma approach.
Fabrice recently achieved the restructuring of the Brussels and Madrid offices for Bureau van Dijk, managing people and organisational transformations, streamlining the processes and revisiting the whole market approach. This resulted in a 85% revenue growth over 3 years.
During the first part of his career, Fabrice acquired deep and practical analytic skills while acting as a consultant to the banking and private equity industries. He developed tailor-made financial models for credit analysis and business valuation. He managed several geographies: Switzerland, Israel, Greece, Turkey, Northern Africa and Luxembourg.
Just after his studies, he had worked for 4 years as a project manager for an international facility management company (ISS) where he deployed people management and organisational skills.
For ten years, Fabrice has also been involved in academic activities (PhD ongoing and several publications). Since 2013, he has also been in charge of a course dedicated to business modelling and valuation at the EM Lyon Business School.
Industry & Sector Experience and Project Highlights
Engagements which Fabrice has worked on include:
Bureau van Dijk, Brussels, Madrid, 2015-2017: Restructuring, people management, effectiveness
Belgian regional government, 2014: Investment readiness programme for middle-sized companies
Integration planning and synergy modelling for the laboratories of three major Belgian hospitals, 2013
Financial due diligence and modelling of a greenfield project for Pierre & Vacances, 2012
Valuation of Mercedes Benz Group in BeLux (2012), Holcim (2008) and of various companies established in Belgium (2006 to 2014).
Performance improvement advisory – restructuring and process streamlining for Derwa (meat industry, 2011), CER (agriculture, 2013), Manufast (printing, 2011) and Etap Yachting (yacht construction, 2007)
Value enhancement strategies advisory for Clearstream (IT, 2012), Fit-for-Fun (fitness clubs, 2010), PointCarré (retail chain, 2013), Dassault/Samtech (simulation software, 2010)
Integration advisory of a service group, Belgium (2011), at Egemin International, Belgium (2007)
Carve-out of Gralex (from Holcim): financial modelling and valuation of the subsidiaries (2009)
Transaction advisory: Fund raising operations for several companies active in biotechnology, nanotechnology, broadcast and consumer goods (2008 to 2013)
Transaction advisory: sale of mid-sized companies in various industries such as electric devices, entertainment, AV engineering, meat, aerospace (2008 to 2013)
Financial modelling : Ports of Rotterdam & Antwerp (2013), Public-private financing mechanisms for brownfield sites (2012), Interreg programme of the European Commission (2013)
A little more about Fabrice
Alongside professional activities, Fabrice remains committed to social activities: (1) as a nature guide – involved in environmental education for primary schools and (2) as a volunteer for a homework club, dedicated to freshly arrived migrants' children.
---
Sector expertise
Agriculture

Automation & robotics

Automotive

Biotechnology

Business & Professional Services
Consumer Product Supply

Consumer retail

Financial services

Food

Government & Public Services
Industrial Manufacturing

Media & marketing

Mining
Not-For-Profit

Pharmaceuticals

Private Equity & Venture Capital

Product Manufacturing

Real Estate

Software

Transportation

Travel, Tourism & Leisure
Service expertise
Languages
Dutch

English

French
German
Hindi
Spanish
Experience