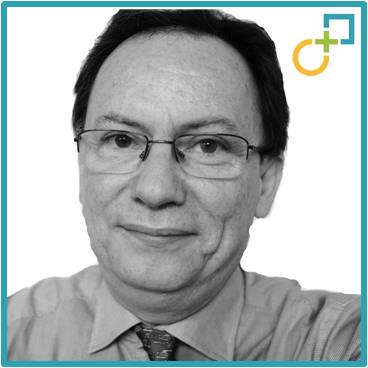 Gilles Ourvoie
Partner
Paris, France
+33 782 178 021
gilles@gpmip.com

Languages
French
English
Italian
---
Professional Background
Gilles is a co-founder of Global PMI Partners. He has about 28 years international experience in corporate strategy, organisational design and merger and acquisition, with a growing focus on PMI in the last 15 years. He has led teams in all aspects of strategy and M&A, from strategy analysis, financial analysis to merger negotiation, post-acquisition design and execution and optimisation of M&A organisations and processes. He has started the Integration Practice of EY France in 2004 and then the CWEA practices and Member of the Global Leadership Team. Before that, he was in charge of the PMI COE at Capgemini France. He has also worked on the financial markets, creating the Equity Research team of the Exane group, eventually merged to create the BNP-Exane Research Team. He is the co-author of the "White book on M&A transactions" edited by the French CPA Association (L'Académie). He has had articles published by Euromoney, La Tribune and FinYear and has been a trainer and a conferencier for about 15 years.
M&A Expertise
M&A Strategy, M&A Screening, Integration Pre-Planning and Readiness Assessment, Integration lead, Integration Management Office Mobilization & Execution, Synergy Management, Organisational Design, Divestiture Strategy and Planning.
Industry & Sector Experience
Financial services (retail and corporate banking, financial markets, insurance), Energy & Utilities, Airspace & Defence, Chemicals, Healthcare & Pharma, NICT's, PE's.
Project Highlights
Gallimard: Led the synergy analysis for the acquisition of Flammarion – most important deal done in the publishing sector in France. Later on, worked with Gallimard on another strategic deal assessment.
Industrie & Finance: worked for this private equity group on the re-organisation of Univers de l'Emballage to support its build-up strategy. Later on, worked on the reorganisation of the private equity firm back office to support its growth.
Areva: IMO lead in the integration of a group of SME's operating in the nuclear and energy sector.
Saint Gobain: IMO lead support in the integration of the UK listed group BPB (300 M€ synergies, 42 countries).
Thales: IMO support in the integration of the UK listed group Racal Electronics (Defence). Sole French consultant in this most important European deal ever in the Defence industry. Later on, strategic analysis of the DCNS vs Thales merger impact.
Orange: Reengineering of the M&A process at group level. Merger DD in the Netherlands (mobile/cable/ISP). Later on, PMI support in the FTMSC sell-off.
Education/Credentials
Gilles has a MSc from HEC (economics, geo-strategy) and another MSc from the University of Paris-Dauphine (strategy and organisational behavior). He holds also a PhD certificate from the Conservatoire National des Arts & Metiers (LT forecasting). He is fluent in English, French, basic in Italian and Spanish.
A little more about Gilles
Gilles has grown around the globe (Mali, US, Italy, Lebanon, Morocco, USSR) and has spent about 50% of his life abroad. He now resides near Paris, France. He loves reading (philosophy of science, history, social sciences, geo-politics), writing poetry, sailing (in Brittany) and travelling abroad. He has been a listed mentor at HEC for some years now. He is married and has two boys (Théo and Amaël). He supports the education of one little girl in Senegal (Awa) and one little boy in Mali (Adama).
---