---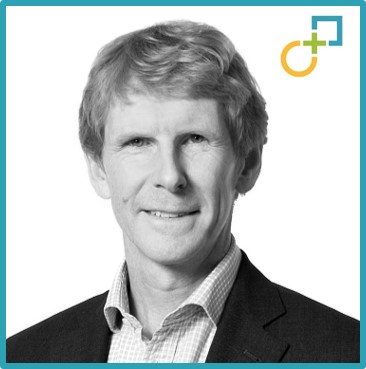 Mark Thompson
Associate Partner
UK
---
People profiles
Mark Thompson
---
---
Professional Background
Mark is a senior communications practitioner with extensive experience gained in corporate in-house, consultancy and interim roles.
He specialises in M&A and change situations, having led communications workstreams on numerous domestic and cross-border transactions.
Sector agnostic, Mark's experience spans healthcare, energy, chemicals, industrials, technology, manufacturing, logistics, financial services and private equity.
Mark created and built a successful M&A stakeholder engagement practice in his 15 years at a major global communications firm.
In his last corporate role, he led communications for the acquisition of a FTSE250 global speciality chemicals company at a record valuation, successfully stabilising the business, retaining customers and key talent through integration, and ensuring rapid transition to a new business model.
Beyond M&A, Mark's skills have been employed to support reputation risk management, culture change, restructuring, collaboration & knowledge sharing, corporate brand roll-out, lobbying for industry & regulatory change.
M&A Expertise
Mark has deep expertise at developing communication programmes designed to minimise uncertainty and maximise momentum during M&A integration. He brings a 'customer first' approach to the change agenda, ensuring that leadership is seen to be visible, accessible and responsive throughout the transaction process.
Communications planning to maximise audience engagement at all stages of the transaction lifecycle
Alignment of leadership and senior management teams on clear & consistent communication
Stakeholder mapping & cultural due diligence
Narrative and messaging development
Deployment of high impact, interactive digital channels
Workshop facilitation to build common values and promote collaboration
Branded campaigns & content creation to maximise internal engagement
Sentiment tracking and perception audits to evaluate communications effectiveness
Media strategy and stakeholder engagement to foster external support
Post-merger rebranding & roll-out and vision & values alignment.
Project Highlights
Demerger of Mondi Group – Reporting to Group HR Director, led successful campaign to enthuse 30,000 employees and maintain customer confidence during the demerger of this £5bn global packaging & paper group from Anglo American.
Smith & Nephew $900m acquisition of Plus Orthopedics – Led award-winning employee campaign to gain rapid staff buy-in to the integration agenda and overcome cultural differences. Achieved notable early successes in collaboration initiatives and prevented talent leakage.
Alent plc £1.35bn acquisition by Platform Specialty Products – As Communications Director, led communications for the integration of this global specialty chemicals business by a US buyer, helping to protect the customer franchise through rapid alignment of sales & technical teams, and retain key talent.
£2bn carve-out of WorldPay from RBS Group – Led all internal communications for this global payments leader, winning staff buy-in to the new vision, diffused concerns over pensions changes and restructuring, and created compelling employer brand proposition.
Lafarge Tarmac joint venture – Aligned leadership team on shared vision; developed corporate brand framework to set the culture and orientate employees around the combined business strategy, prior to regulatory approval.
Maersk €2.3b merger with P&O Nedlloyd – successful campaign to win over sceptical stakeholders on a politically charged transaction. Secured decisive shareholder approval, achieved high levels of internal engagement, and won media plaudits for transparency.
Henkel global HR transformation – Led communications to support the global realignment of HR & Admin functions into a shared service centre model as part of broader corporate strategy to drive performance improvement and cost efficiency.
---
Sector expertise
Automotive

Business & Professional Services
Chemicals & Materials
Construction
Consumer Products Supply
Consumer Retail
Energy
Financial Services
Food
Government & Public Services
Healthcare
Industrial Electronics
Industrial Manufacturing
Internet & E-Commerce
Media & Marketing
Oil & Gas
Pharmaceuticals
Private Equity & Venture Capital
Semiconductors
Technology Hardware
Transportation
Service expertise
Languages
Experience