This article is also available in:
Nederlands
---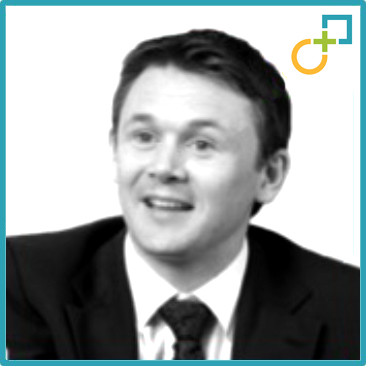 Noel Bresland
Associate
UK
---
People profiles
Noel Bresland
---
---
Professional Background
A high caliber programme delivery and transformation director with a proven track record for delivering high-quality results and working with senior executives across multiple industries.
Established reputation as a trusted advisor, building a strong CXO and senior management network through the provision of pragmatic, independent and leading-edge services and business change advice.
20 plus years of complex programme delivery across multiple sectors. Having provided thought leadership and hands-on delivery across a variety of clients
First-rate experience built through two decades of successful delivery at Accenture and Deloitte
1st Class Honours degree in Management Science from the UMIST, UK
Based in the UK with extensive experience working abroad and leading global teams and projects across US, France, Germany, Italy, Netherlands, Hong Kong, Poland, Manila, and Australia.
Noel is a native English speaker
M&A Skills & Expertise
Programme director fully familiar with the concepts, processes, and practicalities associated with the management of change, who whilst able to delegate appropriately has retained a 'hands on' approach which assists in the creation of motivated teams.
Proven track record in programme management/stakeholder management and team leadership activities.
Deep experience of change management methods and approaches across areas of operating model design, business process re-engineering, stakeholder engagement, communications, and training.
Skilled at programme planning, managing risk and formulating mitigating actions/contingency plans.
Specialist focus on ERP Programme specification, selection and core systems transformation in complex environments
20+ years experience of working with leading ERP Software Vendors.
Deep experience of programme management methods i.e. PRINCE 2, MSP, Deloitte EVD and Accenture ADM.
Chartered Member, MBCS CITP (British Computer Society).
Project Highlights
Integration and transformation engagements on which Noel has worked include:
Whitbread – ERP, Shared Service, and Finance Change Programme: Programme manager with responsibility for the transition of existing Finance and IT business processes, systems and operations to a new cloud-based service operating model. Brought in to assist in the recovery of a previously failing in-flight programme, whilst designing and growing internal capability to accept the new solution.
JD Williams – ERP, Supply Chain, and Finance Transformation: Transformation programme director with lead responsibility for the mobilization and delivery of a business critical, finance, retail, and supply chain business change and core systems transformation programme of multiple ERP systems.
Disney Stores Ltd – EPOS, ERP and EFT Replacement Programme: Programme director for $47m global business change and core systems replacement programme of ERP, Finance, EPOS and EFT solutions across all of Disney Stores.
Arsenal Football Club Plc – Retail/Finance Process and Systems Review: Engagement manager and subject matter expert for a strategic programme to transform legacy systems and dramatically improve business capability in the retail, finance and CRM functions.
Betfred/Tote – Core Trading Systems Review, Selection, and Integration: Engagement manager and integration lead for post-merger integration of Betfred's core financial and retail trading systems, business processes and workforce following the acquisition of The Tote.