---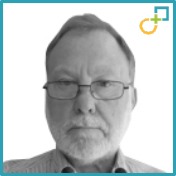 Barry Smith
Associate
United Kingdom
---
People profiles
Barry Smith

---
---
Professional Background
Wide experience in Financial Services

working at senior-management and

CxO

/Board level.

​

Trusted advisor to Investment Wholesale,

Commercial, Private and Retail Banks,

Custodians, Financial Market

Infrastructure Firms and Asset Managers.

​

Clients include JP Morgan, Morgan

Stanley, Deutsche Bank, BNY Mellon,

Deutsche

Boerse

, RBS/NatWest, Coutts,

ICE Clear, LCH, ABN AMRO, UK Financial

Services Authority, BBA/UK Finance. 

​

Expert in financial sector regulation in the

UK and European Union.

​

Specialist in risk management, capital

management, financial crime, data

science, machine learning.

​

Built central data science/machine

learning capability at RBS/NatWest as

groupwide Head of Data Science. 

​
M&A Skills & Expertise
Financial services governance, regulation and

compliance

​

Capital and liquidity planning

​

Recovery and resolution planning

​

Risk policy and risk governance

​

Credit, market and operational risk analysis

​

Business model and operating model design

​

Data science, machine learning & AI

​

Data management, data protection, privacy

and AI ethics

​

IT architecture and software development,

including cloud-native applications &

diigital

transformation

​

Project management – team sizes from 5 up

to 100 

​​
Project Highlights
PMI and corporate restructuring experience includes:​
ABN AMRO-RBS – post-merger balance sheet and

regulatory capital impact analysis/optimisation.

​

ABN AMRO-RBS – post-merger alignment of credit

processes and credit data migration. 

​

UK FSA-Bank of England – worked in a joint FSA-BoE

team to transition prudential risk analytics

infrastructure.

​

Bank of China UK – advised on Brexit-driven

restructuring, including bank holding company

regulations and rules for financial consolidation.

​

Advised on regulatory implications of

Dexia

demerger at Banque Internationale  à Luxembourg.

​