---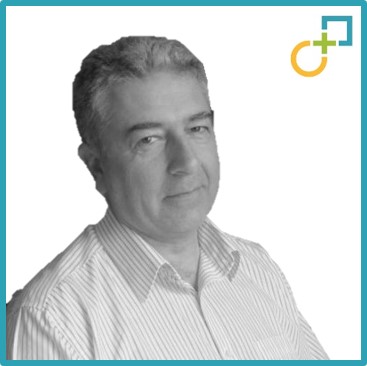 ---
People profiles
David Dower
---
---
Professional Background
David has been an independent consultant since 1990, working under his brand "Closer to Customers".  An "industry agnostic" he has worked in numerous sectors and focussed attention on 120 countries at some point over the years. His skills have been employed in the context of annual strategy planning & assessments, new product development and launch, brand development, market assessment and forecasting, identification of acquisition candidates, due diligence, post acquisition analysis. David regularly works in collaboration with other consultancy companies and individuals to bring fresh insights and approaches to consultancy assignments.
M&A Expertise
"What matters to customers, happens to strategy". David firmly believes there are very few situations or assignments when the view of the customer is not significant.
David is prepared to use his skills for business development, this being a natural extension of the skills he uses to engage with people at all levels of business.
His commercial awareness has on many occasions made substantial savings for his clients. For example, for a £50m turnover manufacturer in the air freight sector a strategic review of global customer relationships revealed two accounts at risk which were subsequently saved, valued at £9m.
With associates, David has a number of market- and customer-based adaptable tools, but the greatest asset is his ability to engage individuals.
Networking selectively, he has built up a cohort of talent with complimentary skills to his.
Project Highlights
For a construction products company, customer due diligence prior to go/no go decision on acquisition of a segment leading UK business
For a construction company, market analysis of US construction sector to identify construction hotspots and potential acquisition targets serving the hotspots.
For a major UK utility, consultation with regional MPs up to Junior Minister to ascertain level of backing for "controversial" infrastructure projects. David accessed 20+ MPs across parties for detailed discussions.
For agrochemical manufacturers in the UK, a series of consultations with the fast changing distribution sector on key issues impacting on the business and the quality of the relationship between distribution and manufacturing. 10 waves conducted over 20+ years, all major agrochem manufacturers subscribing.
For a company supplying product to the air freight industry, customer consultations that revealed potential account losses totalling £9 million. The business was subsequently secured.
Global assessment of competition for innovation electronic cabling system in automotive, health, air and energy sectors to support $49 million investment proposal.
In depth assessment of the performance of a company providing back office systems and support for the UK's leading credit card issuers. Discussions at senior level revealed significant shortcomings which required attention. The company acted, further assessment a year later showed significant improvement.
Consultation on brand development for a leading, global testing and certification supplier. Discussions on four continents leading to clear direction for a major brand realignment.
These are a handful of dozens of assignments over 25 years.