---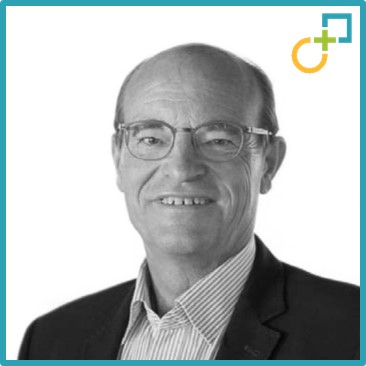 Erik Nielsen
Senior Executive Advisor
Denmark
---
People profiles
Erik Nielsen
---
---
Professional Background
Economist with 30+ years experience in various management positions at among others the UN, Sweco and GEA Group. Working primarily within HR, organizational & business development, strategy and M&A integration
Head of HR & Communication and member of the Senior Leadership team in GEA Process Engineering growing from 1,600 to 4,500+ staff primarily through mergers and acquisitions. Engaged in 15+ international acquisitions and subsequent integrations
Founder of Anker a management consulting business specialized in transition management
Strong business acumen & sound financial understanding. Diplomatic professional with the ability to work seamlessly at all levels of an organization
Native Danish, fluent in English and basic German speaker
M&A Skills & Expertise
Post-merger integration (PMI)
Organizational Review and design of new organizational set up including specification of roles & responsibilities
Change Management, Communication & Team Building in transformation projects
Leadership Assessment, coaching and mentoring of Senior Leaders in transition (Assessed and recruited executives in 25+ countries worldwide)
Team Leader for redesign of the global HR setup and launch of the new HR service delivery model in a large international Group
Facilitated multiple strategy workshops with subsequent implementation of the internal change initiatives
Profound international experience from living in Indonesia & Thailand coupled with extensive work experience from most countries in North & South America, South East Asia, Austral Asia and Europe.
Professional Experience
Development of a road map for integration of two industrial machine manufactures into an international industrial group including mentoring of the President responsible for integration and team-building with his international management team.
Integration support following the merger of two service and input supplies. The support included sparring and support to the Director, organizational review and development of new role descriptions as well as teambuilding etc.
Preparation of a 3-step integration plan for the merger of a former sub-supplier into the acquiring food equipment manufacturer.
Integration of a specialised machine manufacture into GEA Group. The manufacturer was a long-time project partner & supplier with 80 employees.
Negotiation and integration of an Italian aseptic filling line manufacture into GEA. The Company employed 540 employees and was a leading company within its industry.
Integration of the food division from a Nordic industrial Group into GEA. With about 25 employees it was a leading supplier of freeze-drying equipment used in the production of instant coffee.