---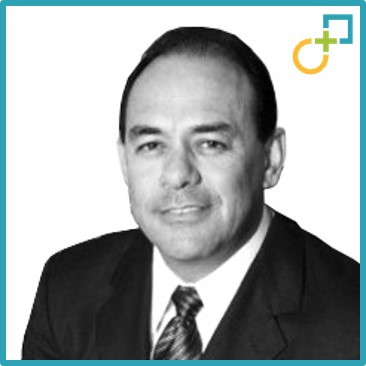 Estuardo Trujillo
Senior Executive Advisor
Central America
---
People profiles
Estuardo Trujillo
---
---
Professional Background
Experienced affiliate President and General Manager, Lead Country Manager, Regional Manager and Global M&A Project and Integration Manager.
A 26-year career with ExxonMobil distinguished by progressive assignments and significant leadership roles with cross-functional international management experience and qualifications.
Proven corporate ambassador to customers, staff and union, industry groups, regulatory bodies, state, federal and foreign governmental agencies, board members, and communities. He has led teams across the world in Latin America, US, Canada, Europe and Asia.
Estuardo has a B.S. and a M.S in Petroleum Engineering from LSU. He has multiple certificates from different schools and Universities mainly in strategy, leadership and negotiation. (i.e. Wharton, Harvard, Thunderbird, University of North Carolina, INCAE)
He speaks fluent Spanish and English
M&A Skills & Expertise
Technically proficient in strategy formulation, portfolio divestment, project management, transition and change management, negotiation, sales and marketing, litigation, trial strategy, media relations, lobbying, crisis management, planning, franchising, dealer relations, finance, corporate governance, and social responsibility.
As part of his corporate world duties, Estuardo developed a wide international and multi-cultural experience working in several countries from America to Europe and Asia.
Estuardo has led multiple global integration projects in the Oil & Gas Downstream Sector during the last 7 years.
Estuardo is the president of the Board of directors of United Way Guatemala and Operation Smile Guatemala.
He is a certified Business coach and a 'The Leadership Challenge' certified trainer.
He is the founder and owner of various startups and businesses in Guatemala.
Project Highlights
Led the sale of a major part of the ExxonMobil Global Aviation business. Responsible for the overall project management and negotiations that resulted in the Sale and Purchase agreement of 90 + ExxonMobil Aviation Facilities in Europe ( UK, France, Germany and Italy), Australia and Canada.
Responsible for the execution of the sale and purchase agreement and transition to buyer related to the corporate divestment of the ExxonMobil Caribbean Region ( 7 countries) downstream business. Transition activities included the areas of Retail (200 service stations), Industry and Power Generation , Aviation business (8 airports), Marine Business, Exxon Mobil equity in the Refinery in French Markets, Supply & Distribution business, labor relations ( about 500 employees), Government negotiations for Competition and Regulatory approvals and Media Management.
Spearheaded ExxonMobil's first totally integrated downstream corporate divestment that encompassed all marketing activities in Central America across 7 countries: 290 service stations, five terminals and four airports, 2 refineries, its associated chemical and asphalt facilities, and approximately 2800 employees.