---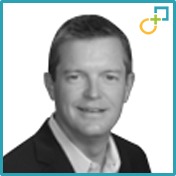 Gary Drake
Senior Executive Advisor
USA
---
People profiles
Gary Drake
---
---
Professional Background
25 years of professional experience

​

Consultant for:

PricewaterhouseCoopers Consulting 

​

Significant experience in large

integration and development projects

​

Master of Business Administration

(Corporate Strategy & Operations

Management) – University of Michigan –

Ann Arbor, MI

​

Bachelor of Science (Finance) Oakland

University – Rochester, MI

​

Certified Project Management

Professional (PMP)

​
M&A Skills & Expertise
Diverse consulting background includes

data management strategy and

deployment, system selection and

implementation, operating model

development and execution, merger

integration, process consolidation, system

implementation and data migration, system

decommissioning, and risk and controls

assessments and testing

​

Project delivery includes managing

complex projects and assuming

responsibility for struggling projects.

​

Recognized track record of developing

and expanding strong client relationships

​
Project Highlights
Credit Card Operations: Fiserv,

Led merger

integration and department consolidation for

global payments company.  Worked with

leadership to define future state operating

strategy and required skill sets, defined roles and

career path, and created project plan and

communication materials for executive

leadership. 

​

Insurance Company: Cigna, Performed an

investment data architecture assessment at a

global insurance company.  Documented the

data lineage and transformations for each

investment type and met with stakeholders to

assess data quality challenges.  Evaluated the

data integration, warehousing, reporting, quality

management, and governance systems in place

and provided key findings. 

​

Banking: Bank of America Acquisition, Delivered a

retail branch operations consolidation initiative for

a large bank acquisition.  Identified root causes of

significant branch balance adjustments,

developed new processes to eliminate

exceptions and managed a team of lead branch

personnel in clearing aged exception items.

​