---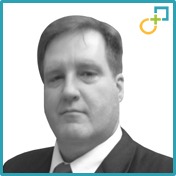 ---
People profiles
Jay Martin

---
---
Professional Background
​

Jay focuses on all areas related to

Operations, Supply Chain and Strategy

consulting.  Has over 30 years experience

with some of the world's top firms and

corporations, and has worked for or with

more than 110 companies.

​

Jay held the position of Senior Managing

Consultant at IBM in the Supply Chain

Strategy Practice, focused on Retail and

Consumer Goods.  He also ran

operations for

Pepsico

/Frito-Lay's R&D

Pilot Plant for commercialization of new

products.  Earlier in his career he worked

for Arthur D. Little and was also an

Aerospace Engineer.

​

Jay holds an MBA from the University of

Texas at Austin, a Masters in

Manufacturing Engineering from San

Diego State and a Bachelors of Science

in Industrial Engineering from Lehigh

University in Pennsylvania. 

​
M&A Skills & Expertise
Expert in Supply Chain, Operations and

Manufacturing.  Led projects in most areas of

Supply Chain, including initiatives for over a

billion dollars. Has led engagements

designing Supply Chain related processes,

facilities and organizations.

​

Led unique engagements, including being

the head for a multi-billion dollar Supply

Chain Strategy greenfield project for the

world's largest company in its industry.

​

Background is unique in that in addition to

more than two decades of Operations and

Strategy consulting, he also ran a

manufacturing facility, providing a critical

bridge between providing top level advice

and understanding the floor

level impacts.

​

Has worked or lived in eight countries on four

continents.  Fluent in English, Portuguese with

a Basic knowledge of Spanish.

​
Project Highlights
Retail:

WalMart

, Kroger, Tesco, 7-Eleven

​

Electronics: IBM, Dell, Harman, Robert Bosch,

Excelitas

, Corning

​

Consumer Goods: Frito-Lay/

Pepsico

,

Inbev

, Gallo,

Reckitt

​

Industrial: Commercial Metals, Goodrich

Aerostructures

, Rockwell

Rocketdyne

, CSN (Steel),

Eucatex

, Schlumberger

​

Automotive: Ford, Chrysler/Jeep, Lear Seating,

AlliedSignal

​

Energy: LG-Caltex, Mobil

​

Professional Services: Arthur D. Little, IBM, Thomas

Group. Partnered with more than 10 smaller firms

​

Government: FDIC, FAA

​

Utilities: Xcel Energy, CPFL

​