---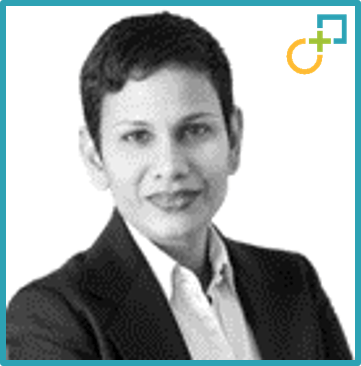 Krish Buchet
Associate Partner
France
---
People profiles
Krish Buchet
---
---
Professional Background
Business executive with 20+ years of international commercial experience in senior management roles in a variety of sectors leading organic as well as inorganic growth
Sectors: Airlines, Supply Chain Logistics & Transportation, Aerospace, Defense, Civil Nuclear, Energy, Marine Offshore, Education, Banking and Startups offering sustainability related solutions.
Passionate about creating long-term stakeholder value through the introduction of sustainable eco-friendly business models with the help of digital transformation.
A truly international personality who has lived and worked in Asia, Australia, Europe, UK and USA.
Education: University of Singapore, Electrical Engineering, Supply Chain & Logistics
INSEAD: Master in Business Administration
MIT Sloan Executive Education: Blockchain and Artificial Intelligence
Languages: English, French, Tamil, Basic German
M&A Skills & Expertise
Krish started her career in the travel and tourism industry where she gained strong operational experience managing the deployment of 6000 cabin crew for all of Singapore Airlines passenger fleet. She went on to assume the following roles and experiences:
P&L responsibility for the international operations of 16 B747 freighters with a headline figure of $SGD1bn, leading the growth and restructuring of the network in order to build more resilience, responsiveness and re-configurability.
Responsible for the cargo business of West Asia and African region, resulting in a top-line growth by 20% (USD30m).
Development of business continuity and crisis management plans for the civil aerospace supply chain
Implementation of company-wide global anti-bribery and corruption compliance programme across all industrial business segments.
Implementation of post M&A integration projects of acquisition value up to €3.2bn. Developed integration strategy and assembled business and cross functional integration project teams to deliver synergies in 6 months.
As part of the integration projects, transformation of the aftermarket business model towards a more circular and eco-friendly business model through knowledge transfer from the aerospace industry.
Start-up and growth strategy in the sustainability sector e.g. avoidance of food wastage, green building.​​
Project Highlights
Krish began her first M&A project at Rolls-Royce Plc as the project lead for the JV between RR plc and Goodrich in the civil aerospace and defence sector. As part of her scope she was responsible for the carve-out of the engine controls business for contribution to the 50/50 JV and the negotiation of the TSA's. She went on to manage the following projects:
Post-acquisition integration of ODIM ASA – £239m (Marine Offshore & Naval technology and Civil Nuclear) in Norway with legal entities in Asia, Europe and Americas.
50/50 JV between RR plc and Daimler AG – €3.2bn: Joint acquisition of Tognum AG – industrial diesel engines with a worldwide distribution network in several transportation sectors.
Carve-out of Bergen engines business and contribution into Tognum AG to strengthen energy business with responsibility for the TSAs.
Cultural cohesion and team integration to improve productivity between French and Indian teams at Société Générale.