---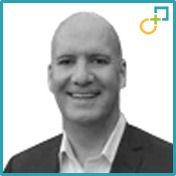 Kurt Hardy
Senior Executive Advisor
USA
---
People profiles
Kurt Hardy
---
---
Professional Background
Kurt has spent his career leading the sales,

marketing, and both the domestic and

international operations of some of the most

recognized premium brands in the world

including Golden Books, Jim Beam, and

Rust-Oleum.

​

During his tenure at Rust-Oleum, Kurt was

part of the management team that grew

the company tenfold. He orchestrated the

evolution of the brand to a category

leading and award-winning new product

and innovation powerhouse. While there he

also played a lead role in organizational

and leadership development.

​

His leadership experience in M&A and

Business Integration covers a broad range

of transactions from family office, PE,

partnerships, and publicly traded

companies across the globe.

​

Kurt is a graduate of the University of

Wisconsin, Madison.

​
M&A Skills & Expertise
As an accomplished Senior Executive with a

history of delivering outstanding, sustainable

results in both domestic and international

markets, Kurt is skilled at transformation –

both business and cultural. 

​

Having managed P&L's of $1B+ and holding

corporate roles from CMO to President, Kurt

is able to truly provide a practitioner's point

of view.

​

Specific Expertise:

​

Consumer and Industrial Markets

​

M&A

​

Business Integration

​

Sales and Marketing

​

Organizational Planning and

Development

​

Strategic Planning

​

Innovation and NPD

​

Culture and Business Transformation

​

Global Operations and Sourcing

​

Branding and Brand Restaging

​

International Expansion

​

Omni Channel Strategy/Execution

​

Cost Reduction and Efficiency

​
Project Highlights
CPG: Rust-Oleum, Jim Beam Brands, Golden

Books

​

Markets: Domestic US and Global

​

Categories: Building Products, Paint and Coatings,

Beverage, Children's Education, Entertainment

and Toys

​

M&A and Integration: Led or supported a wide

variety of transactions and integrations

​

Retail (Domestic US): Home Depot, Menards,

Lowes, Wal-Mart, Target, Fred Meyer, Meijer's,

Advanced Auto, PEP Boys, and Auto Zone

​

Retail (International): Bunnings (AU/NZ), Repco

(AU/NZ), Sodimac, Fabella Group of Companies

(South America), Builders Warehouse (SA), B&Q

(UK), OBI (Germany/Austria)

​

Industrial/Distribution: Grainger, Fastenal, OEM

​

Lecturer at Northwestern University and the

graduate schools at Loyola University, DePaul

University and UW-Stevens Point on subjects

ranging from Marketing, Integration, International

Business, Organizational Change, Leadership

Development, NPD, and Innovation

​

Expat in Australia for 20 months (2017-2108)

​