---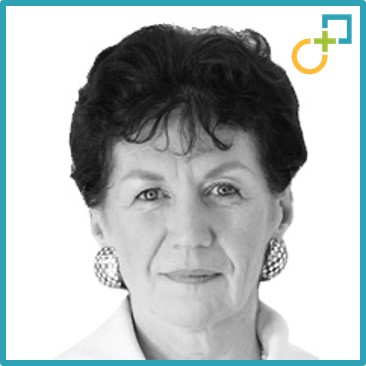 Laurence Tanty
Associate
UK
---
People profiles
Laurence Tanty
---
---
Professional Background
12 years CEO/COO multi-country 

experience with focus on commercial & 

marketing and a robust track record in 

manufacturing and supply chain. 

​

16 years B2C experience with Mars and 

Sara Lee:  branding, pricing, multi-

channel sales development to large 

accounts, distributors and large retail.

​

9 years B2B experience with international 

packaging businesses (plastic, paper, 

corrugated board) servicing industrial 

and consumer customers. 

​

Interim transformation and turnaround, 

project management, M&A and 

advisory/Board experience.

​

Worked for PE backed businesses, listed, 

family and private organizations all with 

global reach.

​

Deep multi-cultural roots, a unique ability 

to work with and create bridges with 

different cultures
M&A Expertise
CEO/COO level executive, consultant and 

board skills applied to listed, family, private 

and PE backed businesses. 

​

M&A management: due-diligence, 

acquisition process, merger integration and 

merger synergy programs.

​

Lead, design, implement and embed 

enterprise-wide transformation programs.

​

Restructure business models, turn-around 

performance including Commercial/Sales & 

Marketing, Operations and Supply Chains of 

multi-country organizations.

​

Implement lower cost, higher value-add 

business models and technology & digitally 

enabled solutions

​

Transfer of B2C practices to B2B and B2B2C

​

Market expertise: Packaging (consumer & 

industrial), Food, Specialty Ingredients. 

​

Languages:  

English, 

German, Spanish, French, 

Dutch

​
Project Highlights
Relevant experience includes:​
Acting as interim sales director at 

Devro

 plc, turning 

around EMEA sales performance to deliver 7% 

growth in 2017 after 4 consecutive years of decline.

​

Restructuring loss-making global plastic casing 

business including production in Czech Republic to 

deliver growth and profitability in 2019.

​

Acting as project leader for tripartite post merger 

integration of corrugated board companies DS 

Smith, SCA and 

Otor

 Packaging in France/Spain 

delivering €20M in year 1.

​

Acting as CEO leading the acquisition and merger 

with 

Allibert

 Packaging doubling the size of 

Linpac

 

Materials Handling globally.

​

Acting as Interim CEO at 

Pregis

 Packaging Europe 

implementing a turnaround plan that halted the 

sharp decline in sales and loss of EBITDA.

​

Accelerated 

Devro

 plc's commercial presence in 

China and grew sales double digit  in emerging 

markets in South East Asia and Africa.

​