---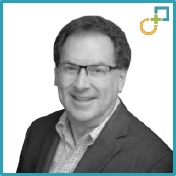 ---
People profiles
Mark Ship

---
---
Professional Background
Mark is an experienced global business

executive and M&A integration leader with

process, culture, and change management

expertise across multiple industries. He is a

speaker and post-merger integration trainer.

​

Prior to Global PMI Partners, Mark was Vice

President, Global Strategic Initiatives for

Integra Life Sciences,

​


Alliance integration leader for

Versiti

, Vice

President Revenue Cycle for Children's

Hospital of Wisconsin and

​


held many senior roles including General

Manager Acquisitions at General Electric.

​

Mark holds an MBA from the Kellogg Business

School at Northwestern University and a

B.Comm

degree from Concordia University

in Montreal. He is Six Sigma certified as well

as a graduate of the Financial Management

program at GE. Mark is also a Fellow of

ACHE.

​​​​
M&A Skills & Expertise
Mark has led executive steering committees

and IMOs (Integration Management Offices)

for acquisitions valued from $10 million to over

$500 million. He has managed functional

integration work streams including finance,

HR, supply chain, customer service,

compliance, field service and logistics. His

M&A expertise includes target pipeline

development, functional due diligence, asset

divestitures and operational integrations. He

has extensive experience working in Europe,

Asia and Canada. 

​

Mark is very collaborative. He has a direct

communication style and thrives working with

teams to solve issues, identify challenges, and

mitigate risks/surprises during integrations. His

deep integration knowledge over the past 35

years has been gained leading over twenty

M&A integrations with GE Capital, GE

Healthcare, Integra Life Sciences, and VERSITI. 

​​​
Project Highlights
Manufacturing – led the IMO for an acquisition of a Switzerland laboratory automation technology compan

y.

​

Medical Technology – led the integration of the

customer service function for Integra Life Sciences

acquisition of J&J's neurosurgery business

​

Financial Services – led the integration of Navistar by GE

Capital.

​

Healthcare – developed and implemented the

Versiti

alliance integration strategy for five mid western states 

independent transfusion medicine organizations.

​

Field Service – led numerous due diligence teams and

integrations of  diagnostic imaging companies acquired

by  GE Healthcare.

​

Corporate Executive – held several senior operational roles

with global responsibilities at GE.

​

Adjunct lecturer at University of Wisconsin.

​​