---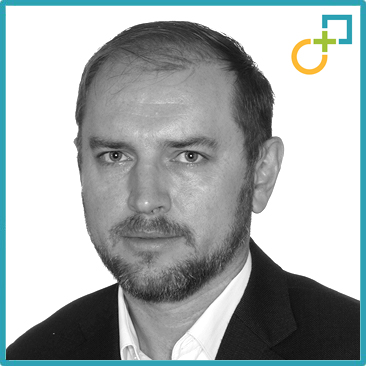 Neocir Redel
Associate
Brazil
---
People profiles
Neocir Redel
---
---
Professional Background
Neocir has more than 20 years experience structuring complex projects, participating in M&A deals and advising companies on developing new business, achieving better results, restructuring or doing divestments. He has a proven track record with several projects in Brazil and other Latin countries, as well as in Africa.
At the beginning of his professional career, he worked in logistics (Post Office Company), and in one of the top 5 Brazilian commercial banks (Caixa) as an infrastructure sector manager.
He graduated in Business Administration (UFPR), with post-grades in Project Management (FAE Business School), Finance (FGV), Mergers & Acquisitions (Insper), and an ongoing MBA at Baldwin Wallace University (USA)
He speaks fluent Portuguese and English, as well as understands and reads German and Spanish.
M&A Skills & Expertise
Initial feasibility studies, financial modeling, strategic planning, business plan preparation, financial engineering for funding (project finance), implementation and initial operating phase monitoring, for power generation, power transmission, agroindustry, and infrastructure on large-sized projects
Financial analysis (margins, profitability, financial structure, resources allocation, level of indebtedness), business analysis (market, assets, operations, risks, HR, general management, benchmark), strategic planning, financial planning (investments, budget, forecasted revenues, cost & expenses, working capital), business plan adjustment, senior management advice and other related services for companies or ongoing business, helping to grow faster and/or with more profitability
Strategic reviews, business rationale establishment, potential target searching and shortlisting, valuation, negotiation, due diligence, deal closing, post-merger integration planning and executing, fair opinion and full advice for all M&A phases (buy side/sell side), including carve-outs
Advisor and investor in start-ups and new projects within real-estate, construction, power generation, infrastructure, agriculture, reforestation, business services and technology sectors
Project Highlights
Engagements which Neocir has worked on include:
Structuring of 13 wind power generation plants for IMPSA (Energimp) in a project finance format; the beginning of the use of that source of energy in large scale in Brazil, with a USD 1.3 billion amount of investments
Carve-out process for a business unit of a Holding under restructuration (Inepar), using a Leverage Management Buy-out Strategy, including the PMI phase. The company changed the name (BREE Energy) and became a big competitor on its market segment in Latam.
Feasibility studies, financial modeling, implementation monitoring, business plan and project preparation for 4 wind power plants to participate and succeed at the first Brazilian auction for that source of energy. The projects' shareholders were Petrobras, Eletrobras, Wobben, and Alubar.
Business planning, due diligence and company preparation (Biocom) for receiving a bank syndicate structured loan of USD 300 million. At that time, this was the biggest ongoing Agri-industrial project in Africa, with a total investment of over 1.15 billion.
M&A advisor for a Holding (J. Malucelli) taking over 2 hydroelectric plants, 4 wind power plants, one waste treatment station, and one toll company.
Feasibility studies, financial modeling, preparation to auction and financial advice for the winning companies' consortium of the Belo Monte hydroelectric plant – 3rd biggest hydroelectric plant in the world
Feasibility studies, business plan and board of directors advice for a large Brazilian manufacturer group (WEG) to start-up their wind turbine factory.