---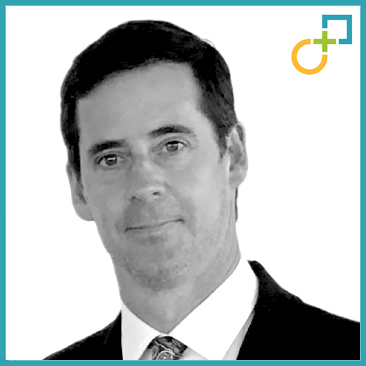 Steve Schepman
Senior Executive Advisor
USA
---
People profiles
Steve Schepman

---
---
Professional Background
Steve serves as an advisor offering repeatable solutions to investment funds and companies seeking to optimize their in-house M&A integration and carve-out capabilities.
Prior to Global PMI Partners, Steve served in a variety of roles including EVP of Corporate Development, CFO and board member leading acquisitions and divestitures of a variety of businesses in the financial services industry. He also has led the acquisition and divestiture of businesses in technology and consumer products industries in his role as Principal of The Synesthesia Group.
Steve is an alumnus of The Olin School of Business at Washington University in St. Louis where he received his MBA. Steve has held licenses including CPA, Series 24, 7 and 63 from the Financial Industry Regulatory Authority.
M&A Skills & Expertise
Deep skills in planning and managing the pace of Integration including transition services agreements, integrating systems, managing cultural issues, establishing reporting processes for various stakeholders including boards and debtholders.
Experience managing facilities and real estate transactions, including leases and other contractual issues.
Comprehensive experience in all stages of the acquisition process including strategic planning, financial modeling, capitalization, due diligence, negotiation and optimizing deal structure.
Extensive hands-on experience in carving out divisions of large companies and setting them up as stand-alone companies. Demonstrated abilities include transition service agreements, setting up new entities, new systems for accounting, payroll, website, e-commerce, marketing, regulatory compliance, KPI reporting and incentive plans.
Project Highlights
Financial Services: AHM Financial Group, Bank of San Francisco, First Banks, Inc. Visa International, Callan Associates, Fulcrum Securities, Wells Fargo, Banca di Roma, Stifel Nicolaus, Federal Reserve Bank, FBR, SEI, Federated
PE/VC: Thompson Street Capital Partners, Venture DNA, The Jordan Company, Harbor Group.
Technology: 800-Flowers.com, Winetasting.com, Magento, Computer Sciences Corporation, Vin65, ShipCompliant, SailThru, InVino, WineDirect, Conegix
Professional Services: PWC, KPMG
CPG: Avery Dennison, Wine Trade Network and associated wine brands including Hamilton and Mira Luna
Logistics: WineDirect, ShipCompliant, Yandell Truckaway
Blockchain: Everledger