---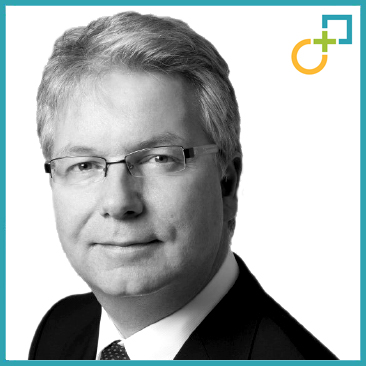 Thomas Maes
Associate
Switzerland
---
People profiles
Thomas Maes

---
---
Professional Background
Over 20 years of international experience in larger and smaller companies across the world, of which 15 years in IT management, CTO and CIO positions in the UK and Switzerland.
Additionally, 8 years as a senior manager and director at KPMG, Arthur Andersen and Deloitte & Touche in London, focusing on business-IT alignment and IT strategy and execution.
Based in Switzerland.
Founder of Illutas, providing IT strategy, organization and performance advice.
BBA from Nijenrode University, the Netherlands and a MSc in Logistics from Cranfield University in the UK.
Published several articles and methodologies on IT performance and maturity assessments and IT business-enablement.
Native Dutch, English, German and French
M&A Skills & Expertise
Business – IT strategic, architectural and operational alignment
IT maturity and performance assessment
IT organizational structure, governance and processes assessment and improvement, including agile, bi-modal and related approaches.
IT finance and investment management, IT supplier and operational management, including outsourcing and service management.
Sectors: Retail, Manufacturing, Travel, Logistics, Telecommunication, IT, Professional Services, Energy,
Focus Areas: IT strategy, digitalization, information-driven (enterprise) architecture, value chain enablement, multi-channel management
Portfolio, program and project management of complex projects
Implementation and change management
Project Highlights
Strategy, development and implementation of digitalization program for order and business process management at a major bank in Switzerland.
Methodologies for digitalization strategies.
Consolidation of 3 disparate IT operating groups in Scandinavia, Switzerland and Asia, including IT strategy, architecture, governance, organization and operational management for the Birgma-Biltema-group with 5000 employees and 120 stores in Scandinavia.
Improve the portfolio management processes and investment performance management for the CHF300m IT Project Portfolio at Swisscom.
Restructuring at Alstom, resulting in a 10% cost reduction year on year.
Setup of a new IT services co in the UK, providing CRM services to over 100 high-end hospitality customers such as the Dorchester, Ritz, Plaza Athenée, Beverly Hills and Kempinski hotels.
Application rationalization at Royal Mail UK with over 1200 applications, resulting in significant savings.