---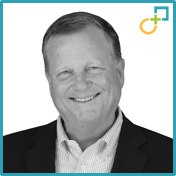 Tom Witty
Senior Executive Advisor
USA
---
People profiles
Tom Witty

---
---
Professional Background
Over 30 years of professional

experience in corporate development,

and merger & acquisition integration.

​

Manager for large and mid-size

corporates (YRC Freight, Americo

Financial Life) participating in large

integration and development projects.

​

Graduated in Industrial Engineering;

Completed a Masters in Business

Administration. 

​

Certified project management and

strategy management professional

(PMP, SMP); Fellow, Life Insurance

Operations (FLMI)

​

Presenter at multiple conferences on

strategy execution, program

management and business continuity.

​​​
M&A Skills & Expertise
Executive experience in tech-enabled

business transformation, strategy

design/execution, large-scale program

management, and post-merger integration.

​

Delivered strategies to strengthen project

portfolio governance, tech-enabled

interoperability, cost-efficiency, integrated

operations and the customer experience.

​

Co-architect of a shared services strategy

that drove the post-merger integration of

the #1/#2 U.S. transportation and logistics

leaders. Led the Enterprise Project

Management Office (EPMO) to deliver this

integration. 

​

Moved organizations forward into AI, CX/UX

focus, digital transformation, robotic

process automation, mobile computing,

and cloud migration while sustaining

business continuity.

​​
Project Highlights
Insurance – Led business and technology post

acquisition integration of a Texas based life

insurance company into its mid-west U.S acquirer.

​

Logistics / Transportation – Yellow Transportation

acquisition integration of Roadway Express.  

​

Distribution – Weyerhaeuser consolidation of their

warehouse network.

​

Call Center – Planning-to-completion for the

consolidation of union/nonunion customer service

functions from 200+ to two major 2 U.S. call

centers. 

​

Technology – Led key projects in the areas of e-

commerce, payment systems, rules-based

automation, and administration services.

​

Re-engineering – Led large-scale customization

and rollout initiative of an operations

management system across 20 distribution

centers.

​