---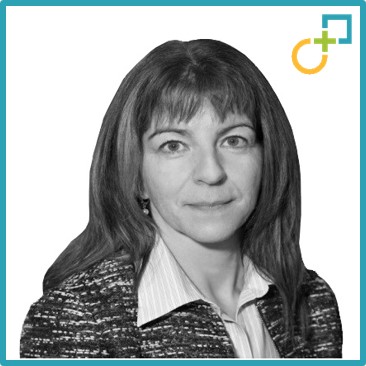 Wendy Reinitz
Associate
Calgary, Canada
---
People profiles
Wendy Reinitz
---
---
Professional Background
Wendy has over 20+ years' experience leading and advising on Accounting Implementations and Financial Transformation
Prior to working with Global PMI Partners, Wendy worked the Director of Professional Services for a consulting company. She has also held leadership positions with Altallink, Direct Energy and Fortis AB/BC.
Wendy has worked with in many industries in North America, including Utilities, Oil & Gas, Mining and Transportation.
Wendy can articulate the impacts that a project will have on the overall processes and policies already in place and at the same time have insight in to the IT impacts and systems implications.
Designations as a Certified Management Accountant (CMA) and a Chartered Professional Accountant (CPA) of Alberta, as well as a Project Management Professional (PMP).
She is a Green Belt for Six Sigma and has completed her Change Management Diploma from eCornell.
M&A Expertise
Proven leadership experience in accounting and project management plus she is certified in process change and project delivery.
Wide range of expertise in Financial and Business Transformation, Project Management, IT Strategy, Risk Management and Relationship/Stakeholder Management.
Wendy has also lead many software implementations specializing financial systems and reporting packages.
Wendy has spent many years in the finance function with responsibilities that include budgeting, corporate reporting and Capital.
Industry & Sector Experience
Utilities
Oil & Gas
Transportation
Mining
Construction
Pharmaceuticals
Telecommunications
Project Highlights
M&A and Integration-related engagements on which Wendy has worked include:
Finance lead on the amalgamation between Utilicorp to Aquila. Lead system transformation.
Finance lead for the integration of seven entities of FortisBC into FortisAlberta.
Lead finance Integrator for acquisition of 3 oil and gas service companies. Lead finance transformation on the project.
Lead Customer Service department transformation project
Controller – Utilities. In this role Wendy was responsible for all financial reporting for a non-regulated utilities specializing in Business Services. In this role she also created was responsible for building of month end processed to accurately prepare all month end accruals for commodity and services business units. She set up of job cost system for business services HVAC and $400m construction contract with U of C. She also designed and prepared all monthly management reports, including comparisons to budgets and forecasts, reports – KPI's for large construction project. Supervise staff responsible for GL reconciliations, cash forecasting, AP functions and month end journal entries.
---
Sector expertise
Business & Professional Services

Energy

Financial Services

IT Services

Mining

Oil & Gas

Pharmaceuticals

Software

Telecommunications Hardware

Transportation
Utilities
Service expertise
Languages
Experience