---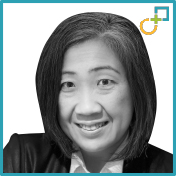 Xiling (Tess) Zhou
Partner
Belgium
---
People profiles
Xiling (Tess) Zhou
---
---
Professional Background
Over 20 years hands-on experience across

various functional areas of an organization, with

a proven track record in financial

management, M&A deal evaluation and

integration, investment portfolio governance,

large international project steering and

governance, (technology-levered) process

integration, and data-driven business

intelligence.

​

Led international projects, initiatives and teams

in Netherlands, Belgium, US, Germany, Poland,

India, China, Malaysia, Venezuela, Panama.

​

Master Economics, Cambridge University(UK)

MBA, Babson Colleague (US)                     

London Business School, Executive Education

(UK)

​

Certificate, six sigma, lean six 

​
M&A Skills & Expertise
M&A skills

​


  IMO Management

​


  Strategic planning

​


  M&A deal evaluation and governance

​


  Operational restructuring

​


  Process integration and optimization

​


  Change management

​


  Technology platform integration

​


  Business intelligence solutions

​


  Vendor management

​

Industry 

​


  Infrastructure (bulk liquid tank terminals)

​


  High tech (industrial hardware and software)

​


  Digital mapping (big data)

​


  Biotech and pharmaceutical

​


  Medical instruments

​


  Medical service (physician practice and

hospital network)

​
Project Highlights
Since 2015, Group Director for Global Project Control

for LBC Tank Terminals, responsible for

​:

Group Investment Committee, including charter,

mandate, portfolio strategy, investment selection

(internal and external projects), execution control,

governance, with a portfolio of investment projects

globally exceeding 1 billion euro. 

​

M&A, including opportunity assessment, due

diligence process governance, specific workstream

lead for finance and investment.  Executed carve

out of Shanghai JV share to China

Cosco

Shipping.

​

Project control and governance in local large

investment project steering committee, with focus on

project feasibility, investment rational, and execution

governance & control.

​

LBC Tank Terminals is an independent operator of

midstream and downstream bulk liquid storage

facilities for chemicals, oils and refined petroleum

products, currently owning and operating a global

network of terminals with a combined storage

capacity of 2.4 million

cbm

. 

​
Languages
English
Mandarin
Dutch