Surefire Associates M&A consulting team joins M&A integration specialists Global PMI Partners
---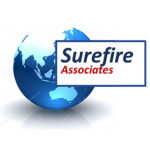 Surefire Associates M&A consulting team, headquartered in Melbourne, Australia, joins Global PMI Partners (GPMIP) to provide M&A integration and carve-out expertise to companies with deals in Australia, New Zealand, and the Oceania regions.
Adding the Surefire team greatly expands GPMIP's presence to support cross-border mergers and acquisitions in the Asia Pacific region.
"I am delighted to introduce the expertise of Global PMI Partners to our clients in Australia and New Zealand. We can now offer our clients access to a truly global network of experienced practitioners able to deliver local and cross border M&A integration and divestment capability." – Robert Heaton, CEO of Surefire Associates
"Our private equity and corporate clients have recognized great benefit from implementing GPMIP repeatable services such as IMO MobilizationSM. We are excited to have Surefire on board to expand our implementation capacity in the Asia Pacific region." – Stefan Hofmeyer, San Francisco based Partner at Global PMI Partners.
About Surefire Associates
Surefire Associates, an M&A consulting business headquartered in Melbourne, Australia with a presence in New Zealand, works exclusively to help organizations build a stronger, more competitive and sustainable business. Surefire Associates draws on extensive acquisition integration experience to help mid-sized companies looking to use acquisitions as a growth strategy.
About Global PMI Partners
With locations in 11 countries and a presence in most major business markets, Global PMI Partners specializes in post-merger integration and helps mid-market companies bring acquired company operations, IT and culture into alignment.