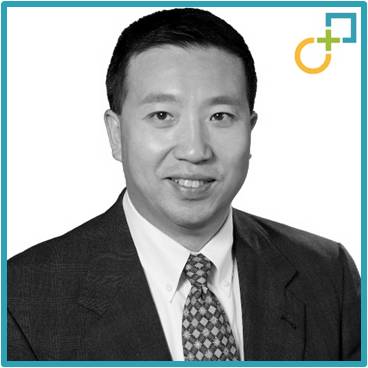 Robert Yu
Partner
Beijing, China
+86 132 6010 5831
robert@gpmip.com

Languages
Chinese (Cantonese)
Chinese (Mandarin)
English
---
Professional Background
Robert has 25 years of business strategy and operational experiences in both consulting and Fortune 500 multinational companies such as Motorola and Pearson. He is an expert with a track record of driving corporate growth through successful development and execution of corporate strategy especially in mergers and acquisitions (M&A), post merger integration and business performance improvement. His expertise includes corporate growth strategy, product marketing, strategic alliance and M&A management. Not only has he broad understanding of multinational corporate cultures and operations but deep insights in Chinese traditions and behaviors. He focuses on creating value and providing win-win solutions for M&A project teams, especially for cross-border transactions.
M&A Expertise
Due Diligence, Business Model Evaluation, Integration Strategy and Planning, Steering Committee and Project Team Management, Business and Operation Process Integration & Optimization, Product/Solution Marketing, Re-branding and Re-positioning, Six Sigma Quality Implementation, Corporate Wide Post Merger Integration Process Setup and Improvement, IT System Integration, Supply Chain Management, Change Management, Employee Development and Communication, Strategic Planning and Balanced Score Card. etc.
Industry & Sector Experience
Telecommunications, Media and Technology, Electronic Manufacturing, Software, Mobile Internet, Education, Publication, Healthcare & Life Sciences, State and Local Government.
Project Highlights
Led cross-border M&A and post merger integration programs for Motorola in China, integrated R&D and product portfolio into Motorola's business units; Participated in a M&A and Post Merger integration process best practice benchmarking and process consolidation; Integrated acquired business operations with business centers in multiple countries across the continents; and managed the joint venture setup and integration for a China business collaboration between Pearson and Nokia.
Education/Credentials
Post MBA program, Beijing University
Executive MBA, Kellogg School of Management, Northwestern University
MS in Traffic/Computer Simulation Engineering, University of Minnesota
BS in Civil Engineering, Beijing Jiaotong University
A little more about Robert
Born in Beijing, Robert worked for one of the two largest financial and investment companies in China. He moved to the US in early 1990s where he served as a technology and engineering consultant in the Midwest and later on joined Motorola as a business and M&A program director. Traveling frequently between North America and Asia, he loves to work with and learn from multiple teams and different cultures across the globe. He also spent time reading, biking and swimming and found tasting different styles of cuisines with friends and family extremely enjoyable.
---