---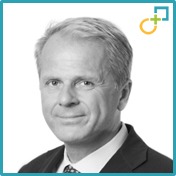 ---
People profiles
Hauke Moje

---
---
Professional Background
​

Hauke

has been

conducting

a wide range of acquisition and integration projects since the 1990s.

His core competencies include

portfolio strategy, M+A, integration management, business transformation

and

operational turnaround

.

As top management consultant and partner

of

one of the globally leading consulting groups he has been serving his clients

in various industries and regions

–

rang

ing

from global industry leaders to mid-sized family owned companies.

His clients

appreciate

Hauke´s

capabilit

y

to combine his sound analytical skills with

the

strong focus on sustainable implementation and tangible results.

 

​
M&A Skills & Expertise
Aerospace (Airbus): designing the integration concept for both Finance and Controlling in the merger of four previously independent entities

 

Conglomerates (various): shaping the portfolio strategy, deriving/planning the consequences, i.e. (des)investments on BU-level 

 

Fertilizer (K+S): designing the group-internal merger and the external carve-out of two BUs

 

Private Equity (various): conducting due diligences in various industries

 

Financial investor (Carlyle): creating the growth strategy incl. operational performance improvement for one European

infocom

-investment

 

Defense (confidential): Developing transnational market entry options (green vs brown field) 

 

Health Care Distribution (confidential): shaping the whole acquisition process from creating the target longlist to takeover and integration 

 
Project Highlights
Corporate

s

trategy

designer

 

Target

evaluator

 

Acquisition

manager

 

 

Integration

p

rogram

manager

(

j

oint

)

 

Implementation

c

ontroller, nation-wide rollout

 

Moderator of corporate decisions

on

board

level